Bands of brothers
View(s):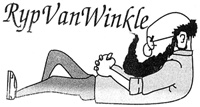 My dear Aiyo Sirisena,
I didn't think I would be writing to you again because we had all but forgotten you, but I feel that now I have to, because a 'Sirisena' is in the news again.
Although you were our Head of State less than two years ago, and you are almost a 'nobody' now, it seems we can't ignore you that easily. You are still a Member of Parliament, though Gota maama ignores you, not even being considerate enough to offer you a position in his Cabinet.
You are, however, still the leader of the Blue Party. People like Satellite blame you for the plight that the Blue Party finds itself in now, and ask how you are still presiding over a Party which you led to its ruin, but then, we also have the Green Man leading the Green Party after doing much the same thing!

Most people didn't even realise it, but the Blue Party 'celebrated' their 70th anniversary about a month ago. With the state that you have led the Party to, being a mere appendage of the 'pohottuwa' Party, there was very little to celebrate because most of your leading members have deserted that Party now.
Last week was also the death anniversary of the founder of your Party, SWRD. There was an era when it was marked as a national public holiday, and ceremonies held at the Horagolla 'samadhiya' were broadcast on State media. It is sad that hardly anyone even remembers the date now.
Besides you still holding the reins of the Blue Party, the other reason why everyone is talking about the 'Sirisena' name is not because of you but because of your brother, Dudley. There he was, boldly and defiantly telling us that he had decided the prices at which rice would be sold in the market.
That was despite a gazette notification issued a few weeks ago. That was when Gota maama decided the maximum prices at which rice could be sold. This was listed on that gazette. That didn't bother Dudley, though, because he just went ahead and said 'this is the price we will be selling rice at'!
Was Dudley simply following in your footsteps, Sirisena? Remember, seven years ago, you defied Mahinda maama when he was the all-powerful boss and decided to challenge him? Now it seems as if your brother has decided to defy Mahinda maama's brother when he is the all-powerful boss too!
At that time, you took all of us by surprise by being successful against Mahinda maama and winning the election. Similarly, Dudley has surprised everyone because Gota maama withdrew his gazette notice, allowing Dudley to sell rice at the price he wants – which is higher than the price on the gazette.
I know, Sirisena, that your family had their origins in Gampaha but were raised in Polonnaruwa because they were resettled there under the settlement schemes launched by the 'father' of our nation, DS. So, I have often wondered whether your brother Dudley was named after DS's son, Dudley?
Whether that was the case or not, your brother Dudley reminds us of DS's son Dudley who was known as 'buth dun piyaa' for giving a free measure of rice to the people. Your brother Dudley though won't be remembered even as 'haal dun piyaa' because he gives rice at a higher price!
You must realise that all this wouldn't have pleased Gota maama or Mahinda maama that much. While they haven't given you a cabinet post, they haven't got rid of you either – probably because they need the dozen or so votes the Blue Party has in Parliament to keep their two-thirds majority intact.
You still need to watch out. We have recently heard inflammatory statements from Gnanasara, that rabble-rousing person wearing a saffron robe who was in prison but was pardoned by you. If any of his actions lead to communal riots again, the blame could be laid on your doorstep.
Besides, the findings of that Commission which probed the Easter bombings have been released, although no action has been taken about it. If they feel that you – or for that matter, Dudley – are flexing your muscles too much, they can take action against you before you say 'Malcolm Ranjith'!
So, if I were you, I would be very, very careful and would also ask brother Dudley to do the same. In a few weeks, you would be 'celebrating' two years out of office. Don't you now feel, Sirisena, that it would have been better if you kept to your promise of returning to Polonnaruwa as a simple villager?
Yours truly,
Punchi Putha
PS: The fact that your brother was able to reverse a decision made by a powerful government has led many to question who really is in control. Who knows, that television station known for its creativity might soon start a new quiz programme: 'obada janaadhipathi, mamada janaadhipathi'?