Sri Lanka importers forced to purchase black market dollars
By Jayampathy Jayasinghe
View(s):
While queues for essential food are becoming commonplace, Sri Lanka having embraced the open economy more than 40 years ago simply cannot move out of this system as many entrepreneurs are involved in exports and imports, according to Sujeeve Samaraweera, Past President of the National Chamber of Commerce of Sri Lanka.
The foreign exchange crisis has forced most businessmen to borrow dollars in the open market to clear goods from the port, he said speaking on the topic "Crisis facing Importers "at the monthly meeting of the Sunday Times Business Club (STBC) at a webinar on Tuesday.
"If we do not honour our suppliers we are going to have a problem of getting further supplies to continue with our businesses. We have developed a relationship with our suppliers no matter what the country's policies stand for," he said.
When imports are restricted only few businesses will derive benefits out of it. "How many people can pay 100 percent margin except for huge companies that dominate trade," he asked.
The other issue is regarding price controls in an open economy. "We have to allow markets to operate on its own, in keeping with an open economy. Otherwise we will be encouraging smugglers and black marketeers to operate here. Whatever government that comes into power keeps changing trade policies. The present trade policies have killed small and medium enterprises owing to import restrictions. I cannot understand how we are going to develop local industries by restricting imports," he added
He said the US and the European Union have raised concerns that Sri Lanka was not importing goods from their countries by placing restrictions on imports, in essential two- way trade. The state too has failed to have consultations with trade chambers of the country and businessmen prior to restricting imports into the country.
Prof. Sirimal Abeyratne from the University of Colombo's Economic Department spoke of the hassle that businessmen face today in visiting banks to collect US Dollars to clear their consignments.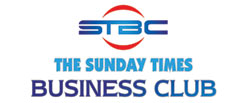 The businessmen today are at the mercy of bureaucrats when trying to get approvals to import goods. This is typically found in a regulatory system. "The state has been looking for short term issues for a long term problem regarding foreign currency issues. Although many would like to attribute this to the COVID-19 pandemic it isn't after all. If that was the case it should have been the problem of all other countries around us who faced such a situation. For the last 20-25 years the country has not made any headway in attracting foreign investments nor improving our exports. We have been too slow in these two areas compared to our neighbouring countries and have grown weaker gradually," he said.
Short term earnings such as portfolio investments like the bond market, stock exchange investments and commercial borrowing that issue dollar denominated bonds are highly volatile foreign exchange earnings. "We have been dependent on them for a longer period and these short-term instruments are vulnerable to other factors. Another issue is the foreign commercial borrowings in 2007 that continued until 2019. We cannot borrow any further as markets are not in favour with us. We have borrowed billions of dollars as commercial borrowings. In the years to come we have to pay billions in instalments. Our total exports come up to around $12 billion and the short term investments that came into the country has left one year ago exerting pressure on our exchange rate. By liquidating state-owned assets we cannot rake in billions of dollars as planned," he said.
These, he pointed out, may be for short term solutions. Ad hoc and corrupt decisions taken over the years have severely affected the economy.
Referring to a question on food queues in the country, Prof. Abeyratne said that way back in the 1970's when such a crises happened it did not attract the attention of investors unlike today when information spreads so quickly and fast. Even after the war ended in Sri Lanka 12 years ago investments did not flow into the country unlike what happened in FDI-filled Vietnam because investors did not have confidence in Sri Lanka.
"As a matter of fact we did not improve investor confidence over the years. But on the contrary investors flocked into Singapore although it is an expensive country. Even during the pandemic investors poured $54 billion into Singapore," he added.