Sports Infrastructure – Maintenance is Key!
View(s):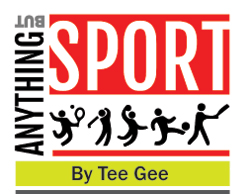 Last week we dwelt on the somewhat futuristic realm of a Sports City in the heart of Colombo and the commercial viability it must pursue, if it is to succeed in the long term. The Independence Square and its environs are the epicenter of recreational and competitive sport in this country and developing an environment that will create a beneficial, if not glorious future for our sportsmen and sportswomen, is redolent of the aspirations for this nation.
The PPP model as envisaged by the energetic and influential Minister of Sports (MoS) is a bold ambitious thought process not without a controversial overtone, but it can be realised, if the right people are given the job!
Let's start from the MoS itself! The Ministry premises boasts one of the best addresses in the city and is home to a grand and spacious building with a dedicated auditorium bedecked with Sri Lanka's Olympic stars looking over tomorrow's hopefuls.
But there it seems to end! Take a look at the chaotic office areas, the labyrinth of nooks and crannies and descend to the unhygienic canteen on the ground floor and you come to terms with a disorganised, cumbersome, unhealthy repository, that does not lend itself to the subject of Sports Development.
Walk across to the Institute of Sports Science or even the newly constructed Institute of Sports Medicine, and you can see at a glance the decadent maintenance of once excellent facilities! A visit to the toilets isa walk into an obnoxious ether that attacks the senses and makes you run, if that is by far the prime objective of these national sports edifices!
We are in a modern age and redundant administrative systems do not mirror the standards of tomorrow's world stage. We need to get a move on and address the demands of a new norm as fashionably referred to by today's youthful movers and shakers! A work-from-home culture will easily resolve the congestion of inefficient office sanctums while overburdened senior officials must acknowledge that time management does not mean the occasional lecture to NSF on how to grow medals.
An interactive web portal, as we have repeatedly promoted will cut through the myriad of senseless activities and produce transparency, clarity and accountability, across the whole MoS structure as it exists today!
If the MoS intends to develop a sports infrastructure as envisioned by our conceptual Sports City, it needs to address the overriding fundamental of good constant maintenance. Most public entities run to ruin soon after the grand drum beating spectacle of inaugurations are over. Apart from a luxury office for the boss with a plethora of security detail, the regalia of artifacts from religious beliefs to Olympian pictorials, is all there is to show for performance and perfection.
The best example of infrastructure maintenance was demonstrated by President R Premadasa whose upkeep of the Sugathdasa Stadium matched the highest international standards. His firebrand demand for ultimate janitorial excellence was unsurpassed and it would behoove today's mandarins to take a leaf out of that book. A PPP will mandate that level of preparedness for otherwise such investments will be in vain and endanger the institutional and brand image of such partners.
Human Capital will thus play a major role in such a dream project as a Sports City. Thus, the handpicked team must picked to drive such an enterprise must be devoid of fancy frills. They must be gluttons of service. They must be among the most efficient public or private sector individuals, devoid of privileged apron strings! They must deliver or depart.
There should be no room for failure. The Hon. Minister must make sure that such a group of people are brought together, not only because it will produce an exemplary Sports City, but it will also provide a fine bedrock of PPP at its very best. The political will to pursue such momentous schemes naturally ride on the sweat and tears of dedicated public servants.
It can be done and it appears that its time has come. We are a nation reeling in the vortex of a global pandemic. And no one will rescue us, if we do not make it our business. To achieve such feats, as we did in a long and ponderous war, the ability of state institutions to maintain the highest standards of civic predisposition, will indeed make the critical difference!