Sunil Perera to be 'Wax'inated
View(s):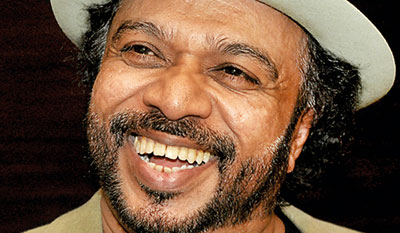 Late Sunil Perera of Gypsies fame will be the first Sri Lankan entertainer to be featured in the Madame Tussauds Museum in London.
A Sri Lankan entrepreneur living in the United Kingdom has embarked on a mission to introduce a wax figure of Sri Lankan Musical Legend Sunil Perera to the world-famous The Madame Tussauds Wax Museum.
Known for its famous wax sculptures of celebrities around the world, Madame Tussauds Museum is a major tourist attraction in London founded by wax sculptor Marie Tussaud in 1835.
Initiated by Sri Lankan entrepreneur Faleel Marikkar, who is living in London, the primary suggestion was offered to the Governing Board of the Madame Tussauds Wax Museum recently.
Based on the media reports and the information tabled by the Sri Lankan group of expatriates in the UK, the Governing Board has given the green light to precede the request.
According to Piyal Perera- the brother of Sunil, the Governing Board of the Wax Museum has requested to submit a Power Point Presentation of late Sunil Perera featuring all his achievements and humanitarian projects including musical, entertainment, humanitarian work, work towards peace building and communal harmony.
'This project is not approved yet.  The Governing Board will go through the PP Presentation and will study the case before approving' he said.
If approved, Sunil Perera would be the first Sri Lankan entertainer to have entered the international wax museum in London.