IVY FUTURE LEADER: Sri Lanka's first Ivy League-curated leadership academy by Academics Group
View(s):

Be it medicine, technology, education, business, politics or the arts, there are those who surpass what they do, and transform others by who they are.

They demonstrate instinctive critical judgment, creativity and a focused intelligence that translates into extraordinary leadership. And they start young.

Academics Group, Sri Lanka's first cross-sector education think tank with the aim of creating a global movement of young leaders motivated by a restless passion to make a difference worthy of future, launched 'IVY Future Leader' Sri Lanka edition.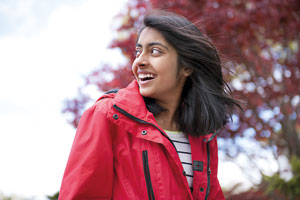 The 10-day virtual leadership programme is designed to ignite and focus the capabilities of those aged 13 to 19 years to increase self-efficacy, hone developments and dynamics required to prepare individuals at a young age – at which they are fluid, curious, energetic, open to ideas and rapidly evolving into their identity – to navigate the inherent challenges of adolescence and flourish in the potentials of adulthood.
We focus not only on individualistic goals, but how they can be parlayed into the betterment of communities by guiding soft skills, communication, interpersonal relationships, goal setting, planning and decision-making.
The programme guides future leaders in analysing their strengths and weaknesses, and equipping themselves with the tools to be impactful, efficient and effective in their chosen paths.
We mentor them in nurturingself-esteem, retaining it in times of crisis, building confidence, channelling maturity and strategy over impulse, and understanding their unique brand of self-motivation and what surfaces it.
We want to create those who have the best possible chance and capabilities to be influencers of their time, and inspirational changemakers that shape what is to come.
The programme is delivered by an esteemed panel of global leaders and professionals who have proven their exemplary leadership with industry-defining results and culture-altering ideas. Our inspiring faculty will comprise Ivy League qualified, top-global university nurtured experts who are determined to shape the next generation of dynamic leaders.
Commenting on the launch of the leadership academy, the Co-Founder & CEO of Academics Group and an alumnus of Harvard Business School Kandeban Balendran:
"Our recently concluded virtual graduation of #IvyGirlsLead, leadership programme for future female change-makers and the feedback we received from both parents and teachers of all 25 students about the impact and the transformation they saw in their kids made us launch an exclusive leadership academy.
Our leadership programmes for teenagers, university students and young professionals are designed based on extensive research, curated and mirrored Ivy-League university leadership programmes. We are looking forward to a greater impact and creating a global movement of young leaders who are passionate and committed to make a difference in the world".
The "Ivy Future Leader" programme will begin on 28th September 2021 – 5-weeks/10-days ending 27th October 2021. The programme will be fully offered virtual, and held on Tuesdays and Wednesdays from 6pm to 8pm (twice a week).
The programme will nurture and empower participants on the following:
The purpose of creating the IVY Future Leader programme
Self-discovery
Individual empowerment
Emotional wellbeing
Sense of purpose
Global citizenship
Aiming high to be a leader
Recognise, avoid and stop stereotypes
Career exploration
Living a lean life
Leadership
Leadership challenges
Building network
Importance of leadership in digital realm
SMART model for leadership
Conflict transformation skills for leadership
Future leader preparedness
Participants will elevate their profile and portfolio with a leadership certificate and become part of the global alumni network of IVY Future Leader.
For more details, please email
hello@academics.lk , log into the
website www.ivyfutureleader.com
or call +94 741517415