From History of Music to Yohani
Realized dream of the creative economy – Branding musicians
View(s):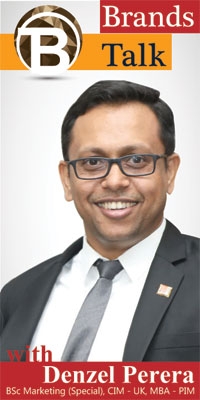 History and evolution of Sri Lankan music
The earliest historic records of music in Sri Lankan culture dates back to the era of kings where the rulers had their very own team of musicians to praise them, these particular type of praise and worship songs were known as "Prashasthi". Needless to mention that Sri Lankan music has its foundation in traditional folk music which is known as (Jana Kavi) which sprung from the daily lives of workers who made their livelihood through employment in various sectors such as; mining, farming, transportation of goods in bullock carts etc.
Caste-based folk poems "Jana Kavi" originated as communal songs shared within individual groups as they engaged in their daily work. Today, they remain a popular form of cultural expression.
In the olden days, folk poems were sung by the people of Sri Lanka to compensate for their loneliness, sadness, tiredness etc. There are now known authors of folk poems as they have mainly flowed naturally as an expression of emotions as opposed to a contribution to literature.
Kavi was also sung to accompany annual rituals. These ancient rites are rarely performed in contemporary Sri Lanka, but the preserved songs are still performed by folk musicians like Sahan Ranwala.
Virindu, is another popular traditional Sri Lankan folk music style.
It involves an improvised poem sung to the beat of a hand-held drum known as a "rabana".
Block and Dino came up with a virindu based creative message to educate public on COVID pandemic last year.
Virindu comes to us mostly during Vesak festivities as pandol stories are unfolded by virindu artists. Another form of folk music is the traditional song contests that were held in which two poets would compete through spontaneous composition of poems, which was also known as Hitiwana Kavi.
The Portuguese influenced Baila has been a popular folk tradition along the coastal districts in the past five hundred years and is now part of mainstream music culture which is a must at most Sri Lankan parties. Another version baila originating from the Caribbean which is widely known as Calypso Music is also popular among Sri Lankans for the last four to five decades.
Out of all forms of music Sri Lanka has ever produced, there is one remarkable poem that still gently rocks the nation to sleep, which is; is Doi-doi-doi doiya baba (Pleading the baby to sleep) which even to date is widely used across many social and economic classes without discrimination, the origin of this lullaby is unknown.
Ever since the first music album was released by Radio Ceylon in 1903 and was called "Nurthi", Sri Lankan music has gone through many eras which are characterized by many individuals to many music bands which touched the hearts of Sri Lankan music lovers.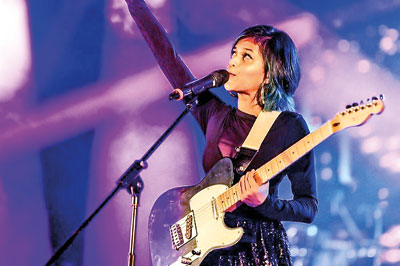 The music of Nurthi was based on North Indian Music. Don Bastian of Dehiwala introduced Nurhti, initially by following Indian stage plays and then John De Silva developed it and performed Ramayanaya in 1886.
Some artists visited India to learn music and later started introducing light music.
Ananda Samarakone was the pioneer of this attempt; he is immortalized in the Sri Lankan music scene for composing the Sri Lankan National Anthem.
He studied music at the Rabindranath Tagore University in India and in late 1930s launched Sarala gee in Sri Lanka. Then Sunil Santha who also did not stick to Hindustani music introduced yet another genre of light music of his own, influenced by the Geethika (Christian hymns) tradition of Sri Lanka.
Pandit Amaradeva is credited as the major contributor to the development of this genre into a truly Sri Lankan style.
Mahagama Sekara's name is bound to be mentioned along with Amaradewa as he's the most respected lyricist of this era. In the late 1940s and 1950s Sinhalese film music became very popular with local audiences; it drew heavily upon melodies found in Hindi and Tamil films – adapted to a Sri Lankan audience by substituting their original tunes with Sinhala lyrics. Female artists such as Rukmani Devi also needs a mention in this tale of Sri Lankan music as she represented another era in the Sri Lankan music scene. Master Premasiri Kemadasa brought the influence of Opera into Sri Lankan music and Lional Ranwala was able to bring back folk music to limelight with his endless efforts.
By 1980, Sri Lanka had a few bands including the "Gypsies" led by Sunil Perera, while many other popular Sinhala song artists such as; Milton Mallawarachchi, Victor Rathnayaka, Clarance Wijewardena, Anesly Malewana, H.R Jothipala, Milton Perera, T.M Jayarathna, Sunil Edirisignhe, Gunadasa Kapuge, and female artists such as Nanda Malani, Malani Bulathsinghala, Neela Wicramasinghe, Latha Walpola, Anjaleen Gunathilaka and Indrani Gunatilake of the Three sisters fame need mentions. Needless to say, that Rukantha Gunathilaka is also considered a pioneer in his own version of Sinhala pop music. With this version of music, he managed to enter an international chart show more specifically it was his song  "Diganthaye" that was responsible for this achievement. Rohana Baddage too was able to enter an international chart with his song "Sakiya Sagawwata" which was about the lives of traditional Sri Lankan folks blended with the teaching of the lord Buddha, to elaborate on the reality of life. The first local rock concert was held in Havelock town in the 1970s and Sri Lankan Rock music reached new heights when Stigmata was launched in 2000 as a heavy-metal band and ever since then many Sinhala musicians too started following the same genre.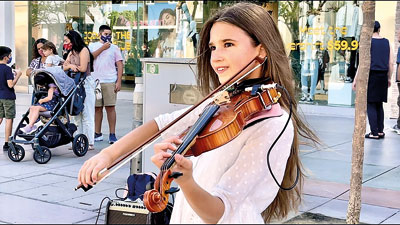 In the year 1998, Bathiya and Santush managed to turn a new page in Sri Lankan music with the launch of their debut "Wasanthaye" followed by their revamped track – Siri Sanga Bodhi which was originally a nurthi song later on re-launched as a Sri Lankan pop song, which took the whole musical industry by storm.
It was probably the first time all English stations in Sri Lanka started playing a Sinhala song as the popularity of the same couldn't be controlled by language demarcations.  BnS could clearly bring about the change Sri Lankan music was craving for, by bringing a fusion of modern and traditional music in to the limelight like never before.
Kasun Kalhara was also coming out strongly round about the same time with Chapa, and the success of all these artist was an inspiration for young aspiring musicians. Among those female artists who could touch the hearts of Sri Lankan music lovers, Umaria Sinhawansa needs a mention as she has an unmatchable vocal talent, which enables her to sing any song; be it Sinhala, Tamil, Hindi or English.
Tamil Rap started in 2004 with the success of "J Town Story" by Krishan Maheson and the first Sinhala Rap track by Iraj.
Sri Lankan American DeLon debuted at no. 36 in the Billboard Charts with Nasty Girl. The youngest Sri Lankan Artists to be signed to an international record label (Sony India) were Ranidu Lankage and Ashanthi. "Kelle" was successful in being featured on the BBC Asian Chart.  Sri Lankan Rap has become a stalwart of the music culture in the country over the last twenty years or so.
Among those many who got inspired with the music of modern-day music, Yohani was the one who could absorb all forms of music of Sri Lanka and all forms of musicians in creating a voice which could take Sri Lanka to the world. BnS was the first popular artists to bring Yohani to the stage at one of their concerts. Yohani was blessed with all sorts of local, Indian, and Western music that she absorbed to her system. She came out with cover songs following many artists and one such cover was Menike Mage Hithe which she never thought would be a hit in India and then to go viral around the whole world. The endorsement of Amithap Batchchan was the key turning point for her to embrace 30 million Indians and beyond that was history and today we see the same song being sung by many African, American and various other musicians from different continents. Though we were following word charts appreciating other international artists, we never knew how it would feel for us to know when one of us climbing the world chart. Importance of the external environmental factors also needs a mention at this point. Yohani was also blessed with the spread of internet in South Asia which fueled the fire of Manike Mage Hithe. Yohani's song is now played by performing artists. It's remarkable when performing artists playing a song, especially street performers as it could be the ultimate measure of popularity of a song.
Creativity as an industry –
One of the most expensive assets in the world is creativity and art. Art is expensive and it can reach many continents.
Music is a universal language which can touch many hearts. As a nation we were blessed with many great musicians who became legends and will forever be in our hearts.
Yohani won the world even before winning twenty-two million hearts which was a dream to most of our artists and musicians. The term 'creative industries' began to be used about twenty years ago to describe a range of activities, some of which are amongst the oldest in history and some of which only came into existence with the advent of digital technology.
Many of these activities had strong cultural roots and the term 'cultural industries' was already in use to describe theatre, dance, music, film, the visual arts and the heritage sector, although this term was itself controversial as many artists felt it demeaning to think of what they did as being, in any way, an 'industry'.
A Silent Revolution – The cultural and creative industries (CCIs) are one of the fastest growing economic sectors in the world.
In the UK they are now the fastest-growing sector and more significant than financial services, generating quality jobs faster than any other sector.
In Sri Lanka too the creative economies have seen a silent and steady growth. Our baseline research study and report Creative and Cultural Industries in Sri Lanka revealed that Sri Lanka's creative economy had raised its GDP contribution from 433.62 million dollars to 845.41 million dollars, showing a growth of 95 per cent, within 4 years.
In this backdrop, what Yohani has achieved is not an individual achievement, in fact it's an achievement of the whole nation. As a nation we should be happy and grateful to Yohani as she has opened up the doors for our local musicians and artists to enter the global creative market.
Professor Nalin Abeysekara was among the first few scholars who talked of creative economies in Sri Lanka and there were many others who were trying to inspire local musicians and artist to be international stars as it creates a whole new paradigm in the economic development when Sri Lanka starts getting foreign incomes through creative talent of young Sri Lankans which has not much of an input or raw material cost, yet it can create an enormous value to our GDP.
13 year old Karolina Protsenko playing Manike Mage Hithe with her violin in the streets of California of the US. This is the first time she's playing a Sinhala song. Karolina is famous performing violinist shifted to the USA in 2015 from Ukraine.