Behind bars, the new entertainment venue for some
View(s):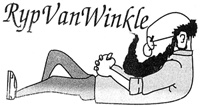 My dear Lohan,
I would be shirking my responsibilities if I didn't write to you this week. A week ago, most people would have said 'Lohan who?' if asked about you. Now everyone is talking about you, what you allegedly did in night time visits to prisons and what should be done next. You are a celebrity!
I am really not sure what to think about all this, Lohan. The accusations against you are that, while being intoxicated in the dead of the night, you have been visiting the prisons at Welikada and at Anuradhapura. In the latter, you are accused of asking prisoners to worship you and threatening them.
You will have your side of the story, but when news of this alleged incident first came to light, I was honestly shocked – but not in the least surprised. I was shocked because if what we hear is true, it is such a silly and inhumane thing to do. I wasn't surprised though, Lohan, because it was allegedly you.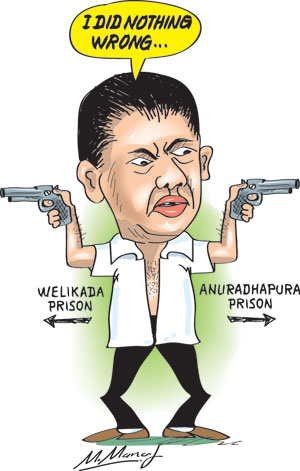 You come with what they call a pedigree. You belong to a clan that gave the world its first female Prime Minister, your father and the great lady being cousins. That was also probably why he was Deputy Minister of Defence in Satellite's Cabinet. He must be spinning in his grave these days!
You also hail from what they call the 'best school of all', at least in Kandy. Its alumni include Denzil the soldier, sportsmen such as Duncan White and Sanga, and gentleman politicians such as Lakshman K, Gamini and Lakshman J. I don't think Trinity will now cite you as a distinguished old boy, Lohan!
The chain of events in this saga puzzles me too. Firstly, it took some days for this story to emerge. Then, that chap who runs the prisons appears saying that no such incident was 'reported'. That's funny, don't you think, when he says no incident was 'reported' instead of saying it didn't happen?
Then we hear you have resigned and this is where it gets 'curiouser and curiouser'. In your letter to Gota maama, you make no mention about your involvement in this alleged incident. Instead, you say you are resigning to save the government from embarrassment following reports in the media.
Gota maama's media outfit had an entirely different take on this, however. The statement they issued said that you had taken responsibility for the 'events' at Welikada and Anuradhapura and had resigned from your ministerial post related to the prisons. They didn't seem too embarrassed about it, did they?
Then it gets even more interesting. That is because you have resigned from your ministry related to the prisons but not resigned from your other ministry related to gems and jewellery. Is it because you are alleged to have threatened some prisoners but haven't robbed any gems – at least not yet anyway?
You then claim that you did nothing wrong. You say you visited both Welikada and Anuradhapura prisons all by yourself when you were quite sober and saw the gallows for a 'routine' check. As the minister you can do so at any time, you say. It is reassuring that our ministers work even at midnight!
If we believe you, Lohan, you were only exercising your ministerial duties, by yourself, not with a lady friend or drunken mates. So, the stories of threatening inmates to worship you and pointing guns at them are baseless lies. If so, someone had a great imagination to make up such a story, didn't they?
You have also described how you 'improved' prisons and eliminated the corruption there. If they improved so much under you, surely there must be surveillance cameras that can prove your claims? Or will we find out that such cameras were not installed or didn't function properly on those days?
There is another twist in this tale though, thanks to Wimal sahodaraya. He says you have set a 'great example' to our politicians. Everyone makes mistakes but to own up to them and resign is a great quality, Wimal argues. So, it seems as if even Wimal thinks you did what you are accused of doing!
While this story is shocking because what is being alleged is such a cruel and despicable act, it is not surprising at all. They say a leopard can't change its spots, and how true that might be. We should have known that coming events were casting their shadows some 20 years ago at Udathalawinna.
Now there is a hue and cry about why you aren't detained, why you are still a minister, why you are not being charged and whether some are more equal than others in this land. Don't worry, Lohan, after the initial fuss dies down, nothing will happen to you. That is why this land is Paradise for some.
Yours truly,
Punchi Putha
PS: In replying to these accusations, after citing what you did for the prisons you ask, 'why will I do something like this, am I stupid?'. Questions of stupidity must first be asked from the voters of Kandy who voted you as the third best. As for you, I think we all know the answer – but it seems you don't.