No more 'noproblem perera'
By Feizal Samath
View(s):
Sunil is no more. Who is Sunil, one may ask?  And, what more can you write about a musician, entertainer, friend, father and grandfather who was known to millions of fans simply as "Sunil" and was "Sunil Aiya" to younger musicians and entertainers.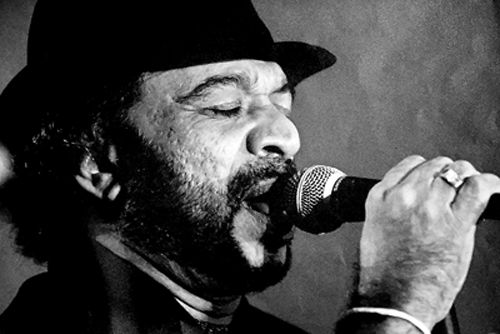 Sunil Perera, who passed away on Monday morning after suffering complications from COVID-19, was the funnyman of Sri Lankan music with his recent musical adventures laced with political satire. He was just a few days away from celebrating his 69th birthday.
In recent years, together with Ronnie Leitch fondly called 'Thattaya'– who died in 2018, Sunil formed a formidable comedy-through-song duo, entertaining people at weddings, dances, outdoor concerts and other social gatherings. Sunil's funnyman skit saw him donning the national dress with a 'huge stomach' and pretending to be a politician. He evoked gales of laughter from audiences and the duo was much in demand at social gatherings.
But Sunil will also be remembered most for being the front-man of the legendary Gypsies band which transformed an entire generation to follow their catchy baila hits filled with everyday life routines, humour, comedy and also satire on serious social themes.
Sunil, who became deeply religious after a previous 'brush with death', was also a kind of politician – not a politician in the real sense of the word – but a one-in-a-million kind of guy who some hoped would embrace politics and help transform it to a more respected profession than what it is today.
Sunil was not an enigmatic personality even though his attempts to lampoon politicians through his songs may have triggered calls to enter politics. The only time I saw him get involved in a political discourse was when he spoke during an election campaign some years ago.
"Pissuda….," he said, when I asked him about entering politics during an interview at his Ratmalana home in February 2021 for a magazine for senior citizens. "My songs reflect the yearnings of all Sri Lankans, for a society that is devoid of hate and bitterness towards other communities. A society which wants to live in harmony," he said, urging me however to refrain from mentioning anything about 'politics' in the story as he was constantly facing threats to his life. "I don't want to get into any more controversies," he said, at that time.
Be that as it may, controversies followed Sunil like his shadow and he had his share of issues with the authorities, whoever was in power.
"When politics came into our music it was like a natural phenomenon, subconsciously what you get dragged into. Some people may think I was working for a particular political party. This was not the case – it just happened – these messages came to be conveyed in our music. At events or parties, people talk politics because the country was going down the precipice. When there is dissatisfaction there is a lot of discussion and we could not avoid such discussion coming into our music. If the country was doing very well, these discussions would never have taken place," he recalled in that interview.
Will the Gypsies, which has seen many changes with only Sunil and his brother Piyal remaining in a band which had its roots in 1969/70, be the same without Sunil? Very unlikely, but the band's songs will be remembered for a long time as they cut across all generations.
In fact, Sunil was working on 12 new songs with recordings underway. "No, there is no politics in these songs but we hope to launch an album soon," he said laughing, during that February interview, probably the last cover story he did for a magazine.
Among the Gypsies' biggest hits were Ojaye, Sudu None, Kurumitto, Signore, Lowe Sama (a song about peace and love done with a group of musicians), Kasade, Piti Kotapan None, Lunu Dehi, I Don't Know Why, Linda Langa Sangamaya, Nadayo, Hina Hina, Amathaka Karannepa and Latha No katha. They are still very popular and played by many other bands. The band was planning a 50th anniversary celebration in 2020 which was stalled by the COVID-19 pandemic.
When the band was formed in 1969/70, it comprised four brothers from Sunil's family and two cousins (sons of his father's brothers). It was made up of brothers – Nihal (drums), Sunil (lead), Nimal (bass) and Lal (keyboards) and Noel (their older uncle's son – rhythm guitar) and Neville (younger uncle's son – vocals).
"We started only doing western pop. At that time Radio Ceylon was playing a lot of western pop music. Everyone in school was also listening to Family Choice and Housewives' Choice with Radio Ceylon playing mainly British hit songs from Engelbert Humperdinck, Tom Jones, Ricky Nelson and Jim Reeves," he said, adding that two years later they were influenced by the music and lyrics of Clarence Wijewardena's Moonstones which was a new brand of baila combined with pop. Like most western bands, the Gypsies played the Moonstones' songs at weddings and other occasions.
Sunil has worked with many Sri Lankan pop, baila, classical and western musicians. His last big collaboration was a 'funny' video involvement with veteran musicians Annesley Malawana, Desmond de Silva and Rajiv Sebastian in a song titled 'Sarame' (all about the sarong). Rajiv was the writer and producer of this song.
Many years back, when I wrote a piece for the Reuters news agency after interviewing Sunil, while the band was playing at a concert outside Colombo, the worldwide story drew a lot of interest and one music producer from the United Kingdom in fact contacted Sunil for a possible collaboration. Those were the days sans Gmail and Internet and this may have been the reason why the connection did not bear fruit.
In recent years, Sunil was a welcome and popular addition to an annual concert for children with special needs at the Dilmah Centre for Children in Moratuwa. Sunil responded positively every time I called him and requested participation, volunteering his services along with a German band – the Mavericks.
Audiences young and old loved his trademark smile and spontaneous humour; in selecting the name of his gmail account, he simply decided on 'noproblemperera@gmail.com'.
Sunil's humour had its roots in his college days at St. Peter's where he was mischievous, always getting on the wrong side of his teachers. There was a system where all the studious children, high achievers, were in class A, while class B was for the uninterested lot – the naughty ones. He was placed with – what he called – the 'gemba' set. "I was in class B but I was first in this class," he said, laughing.
Forced into tuition – his father wanted him to be either an engineer or a doctor – he managed to pass the then OLs with four credits in Chemistry, Religious Knowledge, Sinhala and English.
But music was in his blood and when his father realised that this was unlikely to change, he (his father) launched the Gypsies. The rest is history.
All this week, tributes have flowed in to celebrate a singer and entertainer who not only contributed immensely to Sri Lanka's music and entertainment landscape but one who spoke the truth fearlessly. Many spoke of their close association with Sunil and how he had helped them in numerous ways. In Australia, where he performed regularly with the Gypsies, the Sri Lankan community was in shock.
Sunil is no more but his music, comedy and entertainment will live on especially on Youtube. He truly was a one-in-a-million kind of guy!
(See also TV Times for more on Sunil)