Gypsies, the Rolling Stones of Sri Lanka fall silent 'Thank you for the music Sunil Aiya'
By Sanath Weerasuriya
View(s):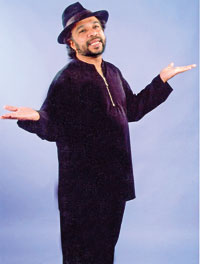 On Monday, September 6, 2021, Sunil Perera, a legend and one of the most commercially successful entertainers in the Sri Lankan music history, died just eight days before his 69th birthday.
On Monday early morning it was a shock wave for all Sri Lankans including the Sri Lankan Diaspora scattered around the world. For some, it was not an authentic story as a similar was on the social media a few weeks ago, when he admitted to the hospital for the very first time due to Covid. His younger brother Piyal appeared on social media and denied the fake report.
But before the sunrise on 6th September, the world got to know the demise of their hero Sunil Perera, whose music inspired the generations in Sri Lanka. Uswatta Liyanage Ivor Sylvester Sunil Perera popularly known as 'Sunil Aiya' was the frontman of the band the 'Gypsies', vocalist, guitarist, songwriter and composer. He was a veteran of the Sri Lankan music the industry with five decades of first-hand musical experience under his old hat and a much-loved personality among both artistes and fans all over the globe.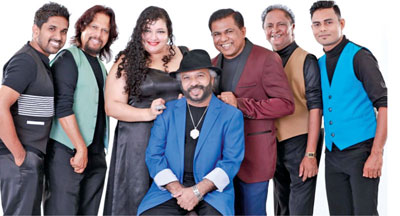 Sunil was the live wire of the band Gypsies since its inception in 1970. Gypsies and Sunil are not two entities, but one as Christians believe the Trinity is co-equal and co-eternal, one in essence, nature, power, action and will.
'Gypsies is Sunil and without him, there is no 'Gypsies' at all'…. This is what fans believe, the bitter truth.
Still trying to recover from the demise of his brother Piyal was not in a mood for a question like this. But, I need the answers.
'I am devastated and still in a state of shock and mourning for my brother. We haven't given any thoughts on the band. But I believe, Gypsies will not be the same without Sunil. None can match his attraction and showmanship. My heart says I should continue the band Gypsies for Sunil and my mind say should call it a day in respect of my brother. So we will decide on a plan in-between, probably a 'Tribute Show' for Sunil and followed by a 'Grand Finale' when the time is right. Now it is not the time for anything, I believe' Piyal said in a grieving mood.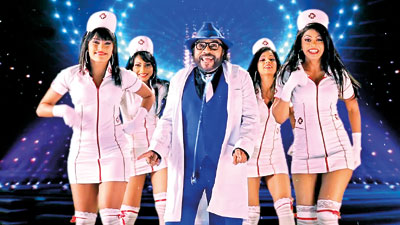 Gypsies made front-line news always with their revolutionary creations since they started in 1970. Sunil was a rebellion. The band's very first single 'mama dunne kiss ekai' was an overnight hit but created hysteria among the so-called 'cultured' segment. Since then there was no turning back. Gypsies were on a straight road to success. The Gypsy discography includes such timeless classics as 'Amma Amma', 'Lindalanga Sangamaya', 'Hina Hina', 'Mallika', 'Kurumitto', 'Owath Wedada', 'Dan Dan Waradi Karanawa', 'Gangey Panninawa', 'Oye Ojaaye', 'Lunu Dehi', 'None Mage Sudu None', 'Singyore', 'Piti Kotapan None', 'Kasade', 'Lorenzo De Almeida', 'Tika Tika Wayasata Yanawa', 'Thaththa', 'I don't know Why?', 'Lankave Ape', 'Koththamalli' and 'Buongiorno' etc.
Sunil's voice was said to have had a multi-octave vocal range and unusual ability to attract his listeners. Apart from his vocal capabilities, he displayed his innovative ability to create humour through satirical performances.
The Gypsies' rendition of the classic baila nonstop was a staple on the dance floor of many typical Sri Lankan weddings, parties or concerts. But only a few know that he sang a few slow romantic ballads in his early days.
It was not difficult to spot the Sunil Perera on a stage. His striking outfit, quite often comprising a bright coloured jacket, black T-shirt, a dazzling holy cross on his neck, and a hat put a smile on every person's face. His presence enthralled audiences, not only with his humour but for touching the hearts of his fans with a variety of songs with meaningful lyrics.
Sunil Aiya had many top hits to his name that cemented his position in Sri Lankan popular culture. A man is known for his rebellious streak, Sunil did not hesitate to get political in the face of social injustice, with many of his songs reflecting his unconventional views.
It was in 1971 that the Gypsies made their first appearance, on stage in Moratuwa, and that means they have been around for half a century, a landmark, without any doubt. Not only in Sri Lanka but anywhere in the world, I doubt any band survives at the top throughout for 50 years. The closes guess I can think of is 'Rolling Stones'.
I know, Sunil had many plans, in mind, to celebrate their 50 years in showbiz, in a glittering way, but have to shelve due to the current pandemic situation.
'The year 2021 is going to be very special for Gypsies, and our fans, but everything we had in mind has now got to be shelved. But when the time comes, we will have the blast of the decade' Sunil told me when he was relaxing at his home during the 2021 Avurudu season last April.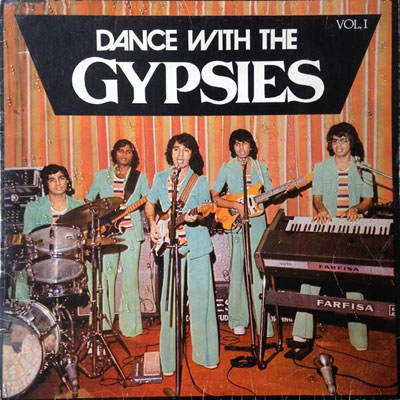 When popular entertainers die, the public goes through a now all- too-familiar process: We mourn the loss on social media. We consume their work, downloading music, re-watching old movies and scouring YouTube for old interview clips and old songs.
But it fades away very soon on social media. It replaces the new happening so soon than expected. Why are people taking away the memories too soon, we seek answers to a single, nagging question: Why?
But the only answer is 'I don't know why?