MSI Colombo opens admissions for undergraduate programmes Study at a World Ranked University
View(s):

 When choosing which University to attend, it can be easy to get distracted by the old guard: those institutions that have been around for centuries, and that dominate the upper echelons such as Oxford, Cambridge, Harvard and Princeton spring to mind.

But many more institutions also deserve your attention, Management and Science University (MSU) among the world's top 100 young universities under 50 years old according to the Quacquarelli Symonds (QS) Top 50 Under 50 2021. Its reveal the world's younger academic institutions, assessed across teaching, research, international outlook and their work with industry.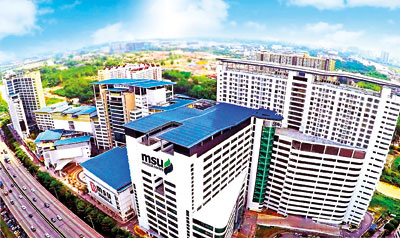 In addition, MSU made the top 601+ on the QS World University Rankings (WUR) 2022, which placed MSU among the top 47% of the world's best universities. This also places MSU among the best top 10 universities in Malaysia.Other accolades garnered in four decades since MSU was founded include number 139th on QS Asia Rankings 2021, placing MSU among the top 21 percent of the region's 11,900 universities.
In recent QS WUR by Subject 2021, MSU has emerged Malaysia #1 in for Subject's Art and Design category, at World Top 151-200 list.QS WUR by Subject 2021 also places MSU at World Top 51-100 and Top 2 among Malaysia's institutions of higher education offering Hospitality and Leisure Management programmes.Another new entrant securing a QS world ranking is Business and Management Studies, placing MSU at Malaysia Top 11 and World Top 451-500.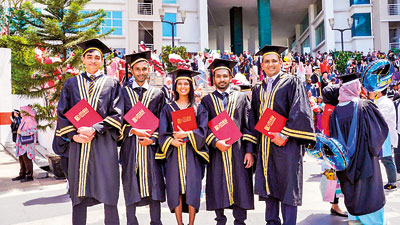 MSU has also been rated QS 5-Stars on the metrics of Overall as well as individually across Teaching, Graduate Employability, Academic Development, Internationalization, Online Learning, Social Responsibility, Inclusiveness, and Hospitality and Leisure Management.
From education for all to graduate employability, MSU aims to transform lives; enriching academic accomplishments with social and cultural intelligence born of community engagement and global mobility, future-proofing with lifelong learning, developing employable skills for an increasingly digitalised world.
What is the link between MSI and MSU?
Management and Science Institute (MSI) is one of the leading institutions in Sri Lanka better known as the Colombo Campus of MSU Malaysia. Offering professional education to meet global industry demands, the MSI key focus is to develop knowledge and skills in students and prepare them to obtain employment opportunities through higher studies.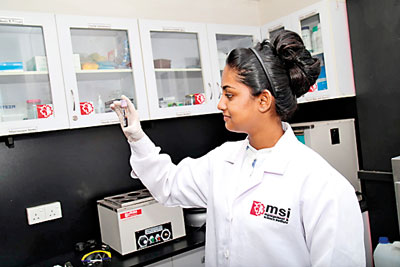 Full-time and flexible programmes
Globally recognised MSI Diploma
Affordable tuition fee and easy payment options without extra cost or bank loans
Distinguished faculty with industry experience
Course curricula developed with current needs across industries taken into consideration
Exposure to local and Malaysian leading industries through local and international industry visits
International study tours to Malaysia
Continuous monitoring of MSI programmes by a team of experts from MSU Malaysia.
Prospective students can complete their undergraduate and postgraduate studies at MSI Colombo campus, MSU Malaysia campus or various partner universities worldwide including in Australia, United Kingdom, Japan and Germany
MSU is recognized by the University Grant Commission (UGC) Sri Lanka, the Malaysian Qualifications Agency (MQA), the United Kingdom's Accreditation Services for International Schools, Colleges & Universities (ASIC), the Japan's Alliance on Business Education and Scholarship for Tomorrow (ABEST21) and the Accreditation Council for Entrepreneurial & Engaged Universities (ACEEU) as well as member of the Association of Commonwealth Universities (ACU)
Designed in response to global industry needs, MSI has establish 4 schools that focus on the relavant industry and offer both diploma and degree programmes for students to chose from.
School of Business: Structured to reflect the changing business landscape and crafted in conjunction with industry leaders to provide a firm foundation in business knowledge and practice,TheSchool of Business Management at MSI is designed to developstudents to master,handle and meet the demands of the future business industry.
Focused on exploring and understanding contemporary management it provides students with concepts, frameworks, analytical, problem solving and research skills to enable them to operate confidently and effectively in a range of disciplines that include management, administration, enterprise development, marketing, consultancy, and related fields.
Students learn the fundamentals of business such as the Practices of Management, Principles of Marketing, Finance, Business Communication, Economics, Business Ethics, and Industrial Operation.
The programmes offered through the school equip students to develop dynamic and strategic responses to complex internal and external challenges faced by organizations from the perspective of strategic decision making, strategic finance, contemporary marketing challenges and managing complex alliances across the public and private sector that also includes the consideration of ethical principles and practices.
They will be also introduced and exposed to many different aspects of international business both academic and practical context that is relevant to the current and future needs of the business landscape.
School of Science: Students who would like to pursue a career path in biomedical, medicine or any health science related jobs can join.
The curriculum integrates knowledge, attitude and skill components to meet modern day challenges as professional scientists,while introducing the student to relate to the latest development in the field and emphasising the need for research and development.
School of Hospitality: Leveraging on a unique learning opportunity in the combined disciplines of Evants, hospitality, tourism and management,students will be exposed in the 'know how' and 'hands on' training in both the Evant, hospitality and tourism areas of practices.
Students will find ample opportunities  availing themselves to careers in hospitality and tourism industry as well as careers in internationally recognised hotels and travel operators.
Besides providing international experience and exposure among students in their relevant subject areas, extensive industrial training components are also blended into all the programmes of study to enhance graduates' employability.
So enroll today with one of worlds' top-ranked Universities and stand out from the others.
For further information to
create a pathway to careers in these emerging industries, please vaisit Management & Science Institute at
No 300 Galle Road Colombo 03 or
contact  0112576644, 0112576700,
Hot Line 0770777880,
email info@msi.edu.lk,  website
www.msu.edu.mywww.msi.edu.lk