Emergency regulations: What a price to pay for sugar and rice!
By Sandun Jayawardana
View(s):
An Emergency declared to curb a "food mafia," or further strengthen militarisation and authoritarianism?
Those were the arguments made by government and opposition MPs respectively as Parliament this week debated President Gotabaya Rajapaksa's August 30 Proclamation of Emergency Regulations declared with regard to supply of essential food items.
The Emergency Regulations gazetted under the Public Security Ordinance were debated in Parliament on Tuesday (6) as it needed to be presented to the House within 14 days for approval as per the Constitution. Opening the debate for the government, Agriculture Minister Mahindananda Aluthgamage took umbrage at news reports in the international media that the President had declared the state of emergency due to Sri Lanka facing a "food crisis".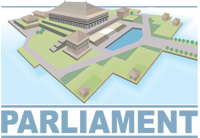 "There is no food crisis in the country. They show a few people queuing up at Sathosa outlets and claim we have a food crisis. What we have is a food mafia, and it is to curb this mafia that the President declared an emergency" the minister insisted.
The state of emergency had been necessitated because major rice mill owners were purchasing paddy from farmers at rates lower than the prices guaranteed by the government and selling them at exorbitant prices to consumers, Mr Aluthgamage stressed.
He added the government was hoping to speedily introduce new laws that would impose hefty fines and even a six month prison term for rice mill owners who sell rice above the stipulated price, but said the process would take a minimum of three months. "We had no choice but to declare an emergency now since the situation was getting out of hand."
While a state of emergency has usually been in existence in the country during the war, this was the first time in history that a government has declared a state of emergency because it could not control the rising prices of goods, Samagi Jana Balawegaya (SJB) General Secretary and National List MP Ranjith Madduma Bandara told the House.
Mr Madduma Bandara pointed out that the government had appointed a retired military officer as the commissioner general of essential services – yet another senior post usually occupied by a senior public servant that has been given to the military under the Gotabaya Rajapaksa government. "We are not against the military, but the army is used in war. How can a military officer function in a role meant for a member of the administrative service?"
Pointing out that the government faces serious accusations over its role in the sugar scam that benefited a select few sugar importers and cost the taxpayers some Rs 20 billion. "Given the excess sugar stocks that should exist in the country due to this scam, the government should be able to sell sugar at Rs 100 a kilo, but it is selling them at Rs 130 a kilo, and even that is at Sathosa outlets. It is selling at Rs 180 to 200 in other places. This is daylight robbery," he claimed.
He alleged that the government was imposing a state of emergency with the aim of suppressing protests that will surely come once the pandemic subsides.
Tamil National Alliance (TNA) Jaffna District MP M.A. Sumanthiran said the manner in which the government had declared a state of emergency gives rise to suspicion that there was "another sinister motive" behind it. "I'm not saying that the government's motive is not about essential services or food supplies. We too have that concern. We differ on whether that warrants a state of emergency," he stressed while pointing out there are concerns that by bringing in a state of emergency, the government could make use of emergency regulations to impinge on various fundamental rights such as freedom of expression, freedom of publication and freedom of association.
The TNA MP asked the government to clarify whether the regulations under this state of emergency will strictly be confined to essential services and food supplies and that they will not impinge on fundamental rights. "Is any minister in the Cabinet able to give that assurance to the country today?"
Under the state of emergency, the authorities will have powers to raid any location and arrest people without warrants, keep them in custody for extended periods without producing them in court, establish special courts and even confiscate any property except for land, National People's Power (NPP) Leader Anura Kumara Dissanayake said. It also allows for the regulations to be imposed banning all protests, he further said. "Does the government really need such powers to determine the price of sugar and rice?"
He pointed out that even the declaration of a maximum retail price for rice and sugar and the sealing of warehouses where they were supposedly being hoarded still continues to be done by the CAA. "If you're going to bring in laws to protect consumers, we are prepared to support them. However, what we see by this state of emergency is that under the guise of protecting consumers, the President has assumed even more power," Mr Dissanayake opined.
If the government were to use normal laws to take action against offenders who sold essential items above the maximum retail price, the cases would get bogged down in court for years through legal arguments, Minister of Water Supply Vasudewa Nanayakkara said. "In the meantime, the people will be forced to purchase sugar for over Rs 200 a kilo and rice for more than Rs 100."
If the situation that is seen now in terms of hoarding had arisen in the past, the government could have asked for Sathosa to import the items, but this could no longer be done due to the foreign exchange crisis the government's economic mismanagement has dragged the country into, Sri Lanka Muslim Congress (SLMC) Leader Rauff Hakeem noted. "This is nothing but an attempt to bring more and more repression and more and more authoritarian governance," Mr Hakeem said.
The opposition's accusations that the state of emergency will be used to clamp down on fundamental rights have no basis, Justice Minister Ali Sabry said.
"Opposition MPs are asking why we can't handle the situation using the CAA Act. The Act allows us to set maximum retail prices, which we have done. We can also take legal action against them in court, but that alone will not resolve the ground situation, which requires us to do more to ensure that essential food items reach the consumer," Mr Sabry argued.
The proclamation on the emergency regulations for the supply of essential foods was passed with a majority of 81 votes, with 132 MPs voting in favour and 51 against.
Meanwhile, Parliament also passed the Finance Bill with amendments with a majority of 90 votes. A total of 134 MPs voted for the motion while 44 voted against it. The Securities and Exchange Commission of Sri Lanka Bill, which was taken up for debate on the same day, was passed with amendments without a vote.
Parliament will reconvene at 10 a.m. on September 21.