Journalist Quintus Perera no more
View(s):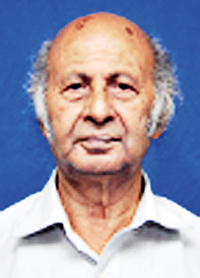 Veteran journalist Quintus Perera, who was a long-standing stringer for the Business Times, passed away on Friday due to a COVID-19 related illness.
He had been admitted to the National Hospital, Colombo on August 26 with the COVID-19 infection and was said to be recovering but his condition worsened early on Friday.
Quintus worked in many newspapers over several decades in journalism before joining the Business Times many years ago. He was a hardworking, and forthright reporter always on the look-out for an innovative feature.