'Nim Him Sewwa' Mashup by Ranithi
By Sanath Weerauriya
View(s):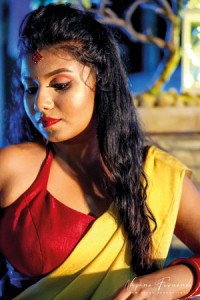 A mashup song on YouTube has become a crazy and style for young talents to showcase their singing capabilities for the world. This new trend paved the way for many new talents to surface in the field of music.
Following the massive success of Yohani Silva's mashup 'Menike Mage Hithe', another young talented girl – Ranithi Divyanee Sugathadasa popped up on Youtube recently with her cover version of 'Nim Him Sewwa'.
'Nim Him Sewwa' was originally sung by Pandith W. D. Amaradeva and the  English version 'Yesterday, Today or Tomorrow' was created by veteran musician Nimal Mendis. 'Lag Ja Gale', the Hindi version of the song is sung by Lata Mangeshkar.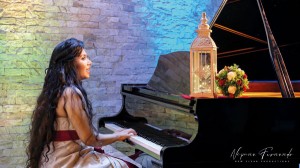 The new 'transformative' mashup version of 'Nim Him Sewwa', sung by twenty-year-old Ranithi Divyanee Sugathadasa is gaining popularity fast after she premiered her song on YouTube on the 20th of August 2021.
The mixing of new Music Arrangement of the song and Mastered by Chamath Silva of 'Chama Music', while Ranithi's new video was shot at Mount Castle, Wattala by Nipuna Fernando of 'NewClear Productions'.
'This is my very first YouTube video and I am really happy with the momentum it gains since it was released on 20th August. I received over 1000 views in less than 24 hours, since uploading' said Ranithi Divyanee Sugathadasa.
Her song 'Nim Him Sewwa' has reached 3550 YouTube hits by the 1st of September.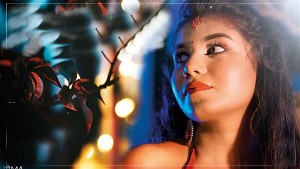 Ranithi is a second-year Medical student at Monash University (presently at Monash Malaysia) before moving to Monash Australia. An old girl from Royal Institute International School (Havelock town branch), Ranithi, did this song during her University mid-semester break, in July this year.
'I am stuck here in Colombo due to the pandemic situation and presently following online lectures from Sri Lanka. I love to do music during my free time as I am determined to follow my path in music apart from my professional medical career as I believe that the divine combination of music and medicine, has the supreme power of healing' she added.
Having completed Trinity piano exams, in both practicals and theory, up to grade 7, Ranithi took part in all music and dancing items in all school concerts, held at the BMICH, Nelum Pokuna, Bishops Auditorium, etc.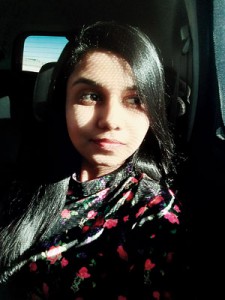 She was the leader of the School Choi and served as the Head Prefect of Royal Institute (2018/2019).
She participated in the 'The Voice Over Festival' organised by the British Arts and Festival Association (BAFA) in 2017 and won first place in 'solo singing' and 'piano solo' categories.
'I am planning to upload more cover versions of a few of the popular hits soon and hope to do an original song too. I am working on this new project now' she said.
'I am ever so grateful for the tremendous support I received from my
parents, relatives, friends, teachers, and all who helped me reach
Self-introduction' Ranithi added.