A lack of leadership prevails
View(s):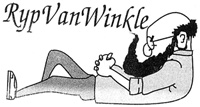 My dear Gota maamey,
I thought of writing to you because many people are worried about what is happening in Paradise – and as the captain of the ship of state, most people are blaming you. Of course, the coronavirus is not your fault, but the way it is being managed is what is causing concern.
As we have heard, Gota maamey, there were many calls for a lockdown for several weeks. But we got the impression that you didn't want a lockdown, even when all the medical experts wanted one, because you were worried about the impact on the economy.
Even Sudarshini, the minister you appointed for Covid-19 control called for a lockdown – and she is a doctor as well. Yet, you chose to ignore her. Then, 10 political parties in your coalition wrote to you asking for a lockdown, but you were still unmoved and didn't change your decision.

All this while the daily death toll was climbing. At first, it was over 50 per day. Soon, it was nearing the 100 mark. The next thing we know, it is nearing 150. Now it regularly tops 200 – and all this has happened within the space of a few weeks.
It took an appeal from the Mahanayake haamuduruwo of the two temples in Kandy for you to order a lockdown – and we are still not sure whether it has been ordered just to appease them or whether you really want a lockdown. I say so because, despite the 'lockdown', roads are busy and shops are open!
I was also confused by the 'address to the nation' that you gave just before the lockdown. In that speech, you gave us all the reasons as to why a lockdown should be avoided and what damage it would do to our economy. Then, at the end of it you said that you were still ordering a lockdown!
What was even more difficult for many people was the message at the end of your speech. You said that if the lockdown is to be extended, we will all need to make more sacrifices. I am not sure whether you are aware, but most people are sacrificing quite a bit even now. What more can they give?
Just a few days before all of this, you had a Cabinet reshuffle. Isn't a reshuffle meant to make matters better? If so, shouldn't you drop those who are performing poorly and bring in new people? After all, before the election, you did promise us that your Cabinet will be chosen on a 'scientific basis'.
Yet, all that happened was that portfolios were swapped. For instance, if Dinesh was not doing well in Foreign Affairs, should he be asked to manage Education? Then, GL didn't do a brilliant job in education either, with strikes crippling
the sector.
I can understand why Pavithra was removed from the Health portfolio after throwing holy water into rivers and drinking 'peni'. Still, do you think Keheliya was the best replacement? He believes dealing with the pandemic is a matter for God – although he may still be better than that Jayasumana
fellow!
Gota maamey, you were voted in to office because of the role you played in winning the terrorist war. Why, someone even wrote a book calling it 'Gota's war'. I think it would be helpful if you reflected on why you won that war and how you did so. It will help you in the war against the coronavirus.
In that war, you identified a clever, capable person – the Field Marshall who was a General at the time – to take the lead. You gave him a free hand to plan the war. You provided him the help he wanted. Being Mahinda maama's brother, you ensured that correct political decisions were taken to support him. The rest is history.
You should follow the same method to deal with this war with the virus. Then, we should be able to win this war too. You didn't appoint a doctor or an economist for the war against terrorists, so why would you appoint a General to lead the war against a virus?
Meanwhile, the prices of essential items are skyrocketing. Soon, a kilo of sugar may cost as much as a Rapid Antigen Test imported by you-know-who. You should intervene now – or people are likely to ask you whether this is what you meant by 'vistas of prosperity and splendour', Gota maamey!
Yours truly,
Punchi Putha
PS: I suspect Basil must have been by your side when you made those ministry swaps because, almost unnoticed, Namal baby has been given more responsibilities in the reshuffle. Most of these have been taken from Mahinda maama and added to Namal baby's list. That's a sign of things to come, isn't it?