SVPlayer wants to give you smoother movies
By Mahesh De Andrado
View(s):
With the COVID-19 pandemic going on for more than a year now, most people have familiarised themselves with working from home. While it's a nice change in pace from the rat-race for some, others might not take to it so well. With cinemas being shut down, movie-goers found themselves unable to watch the latest movies to just chill after a hard day's work. Streaming services such as Netflix, Amazon Prime and Disney+ were a huge boon because they provided new content.
But what if I told you there was a way to make watching movies even cooler? Plus you can do it with your smartphone as well.
Say hello to the Smooth Video Project
Smooth Video Project or SVP has been around for quite a while. Its premise is simple. Using frame interpolation techniques, SVP is able to increase the frame rate of any video by creating frames between existing video frames. The end result is a video that is substantially smoother than the original. In other words, you can play your favourite movies at a higher frame rate than you usually would .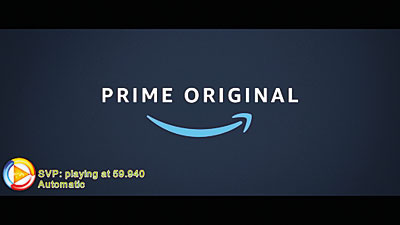 For example, you can watch a movie at 60fps (or even higher) rather than the usual 23/24/30 fps. This also means that you can watch videos on services such as YouTube, Vimeo and Twitch at a higher frame rate even if the original video didn't allow it. While this does put a strain on your PC/laptop, it's nothing to be alarmed about. If you have a PC or laptop that you purchased within the last 2-3 years, you should be good to go.
I've personally used SVP since 2017. What started off as a mere trial got me hooked and I bit the bullet, purchased a one-time $19.99 licence and never looked back. Since then, I've watched countless movies that I've downloaded and there is definitely something about watching a movie at a higher frame rate than usual. But throughout all this, SVP has only been available to Windows, Linux and Mac, with no word about Android or iPhone support. That was until a few days ago, when I updated SVP on my personal PC and it gave me a notification that SVPlayer for Android was available. Needless to say, I immediately went to the Google Play Store and downloaded it.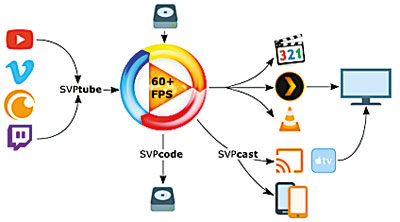 How is SVPlayer for Android?
First things first; SVP for Android aka SVPlayer is only for video files that are stored on your Android device. Unlike its desktop counterpart, there are certain limitations of what the app can do on Android. For starters, while you can use SVP to convert any video to 60fps and/or higher, watching videos from Youtube etc, require workarounds and are not 100% guaranteed to work. Playing videos via network share or DLNA servers is also possible but you will need third party software which can be a headache to set up and configure. Since I do neither of these things on my smartphone, I'll just load up a TV show that I downloaded and watch that.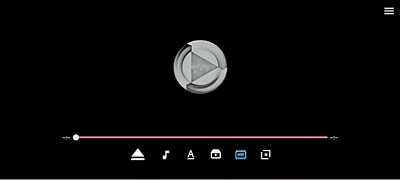 The interface for SVPlayer is simple enough. You can open video files, select audio and subtitle tracks and play/pause videos. The main toolbar also gives you the ability to switch between the different frame rates. By default, it's set to 24fps and toggling it will give you access to higher frame rates. Watching Carnival Row on my smartphone was almost identical to watching it on my PC and I was thoroughly impressed by how smooth the video was on my phone. Trust me when I say, once you've watched a movie at a high frame rate, you will never go back.
The hamburger menu on the top right gives you access to more settings in the app. These include preferred language, what theme you want, screen orientation, subtitle settings, and touch gestures. Under "Video" you will find two important settings. These are "Hardware decoding" and "Adaptive screen refresh rate". One thing I noticed was that because my smartphone has a 120hz refresh rate, SVPlayer chose to match that and play videos at 120fps. This resulted in choppy playback and weird stutters. The solution was to dig into the advanced settings and change the frame rate to 60 and not my screen's refresh rate and I was good to go.
Depending on your smartphone's processor and GPU, SVPlayer will either work very well, moderately okay with occasional jitters and stutters, or not at all. If your device falls into the second or third category, you can try toggling the above mentioned settings to see if it can improve playback. The team at SVPlayer state that at least a Snapdragon 855 is required for smooth playback and that certain Mali-GPU based devices have issues. You can always instal the app and try it for yourself if you're feeling brave enough.
Note that while SVPlayer does a stellar job of upscaling video to 60fps, it takes a significant toll on your device's battery so if you're looking to save on battery,  you might want to limit your screen time when watching videos via SVPlayer. I wouldn't recommend using SVPlayer while your device is charging as it can overheat and cause damage to both the battery and the device itself.
Like SVP for PC, SVPlayer too is a trial. 15 minutes of watching Carnival Row and I was told that I'll need to pay to enable HFR (high frame rate) or continue watching at the regular 24fps. The licence comes to around LKR 999 + taxes which is not exactly expensive seeing as it's a lifetime licence. Once purchased, the licence is tied to your Google account. Since it's a one-time fee, the licence is yours to keep forever, even if you switch to a new Android device.
Overall, if you find yourself downloading movies or TV series onto your smartphone and want to enhance your playback experience with smoother playback, definitely give SVPlayer a go. Provided your device can handle it, movies will never look the same again. Because SVPlayer can play video at regular frame rates as well, you can instal the app, use it till the trial finishes and then have time to mull things over to see if you're willing to upgrade to HFR video playback. If you're not into smartphone movies and want SVP on your PC or laptop, you can check that out as well over at www.svp-team.com. It's a win either way.