US Open series, the last leg
Tennis Survival in 2021
View(s):
The pioneering four nations that ventured into promoting tennis as early from 1880 to 1920 were Britain, USA, Australia and France. It rewarded them to be the first four to win the coveted inter-nation competition, the Davis Cup. When tennis history talks about great players, often they are from these four nations. Their promotional model, encouragement and competition format became the blue print for global tennis development. Even in the open era where professionals compete, it has proved effective.
Local and international tennis competitions did stop during the two world wars and we may say, nearly so, during the Covid-19 onslaught of 2020 and 2021. We are now in 2021 and world had somewhat managed to get tennis going and stage the Olympics beating Covid-19. A big win.
The last leg of the tennis survival battle is in North America. Their competition circuit, known as the US Open series, culminates to US Open Championships in New York. Tennis competition wise, not only the global professional circuit of WTA and ATP but also the local national events of good many countries had their events to keep tennis alive.
An Italian, Giorgi at last
This expected to happen earlier than this. Last Sunday, the Canadian Open Championships concluded. The 29-year-old Italian Giorgi won the Women's Singles title. She did so in a draw with strong elite women's field.
Surprise, it was to me. She played regularly but never appeared in any of the recognisable rounds of major events. This time Camila Giorgi exhibited a strait found only in accomplished players. When a good player hits the zone there is no stopping them.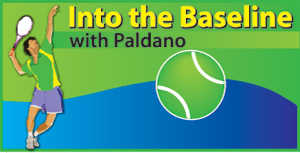 Giorgi in Canada last week was unstoppable. The win took her total prize money earnings to cross five million plus mark. Bred on European clay courts she was very much at ease playing on the North American hard courts also.
Giorgi won her first ITF Junior event in 2009 and played Wimbledon in 2011. Ever since then she has maintained herself in the top 100 of the world. At present, she is 71 in the WTA ranking and her best was 26.
Italy at present has a strong men's cluster of players. They are strong to appear in the top 10 of the world. It is not so with their women. In the 1960s Italians were strong. Nicola Pietrangeli in Men, and Lea Pericolli in women, played dominating tennis. It was an era when Gina Lollobrigida and Sophia Loren were the silver screen idols.
In recent past, they had Errani, Shivone and Pennata all very good. Giorgi could be the reemergence force of Italian women's tennis.
Men in Canada
The three big names of men's tennis are treading carefully to play in North America. They have two reasons to do so, Covid-19 and age. The precautionary trend of not participating in many US Open series events is noticeable among the other European players too.
Many Americans who skipped the European tour appeared in Canadian Open. Most prominent was the tall John Isner and he reached the semi-finals of the Canadian Open. America's Rielly Opelka appeared and his advantage was telling. He is 6 feet and 11 inches tall. Tall players are not usually agile. Isner and Rielly are exceptions. Height permits them to serve at 140mph with canny accuracy. This adds up to their match play ability rewarding them well. On hard courts of the US Open series, they will be a force to reckon with.
The men's winner in Canada was world number two Medvedev. The Russian is a man for all surfaces and seasons. He beat Rielly in the finals. Rielly beat Tsitsipas before that in a match worth seeing in rewind. It was good hard court tennis.
Lifestyle and playing form
Most players were unable to cope with the preventive restrictions. The present situation acutely affects practice more than the match play. Unlike competition venues, practice venues are too open and vulnerable.
Playing skills will not go away once a player acquires them but the multifaceted match sharpness and tactical ability wanes without regular exposure to good quality match play. The last Grand Slam the year, the US Open in New York, will begin on August 30. There is one more week for the players to tune up.
North America provides lot of possibilities in normal times, in present situation and with maximum preventive measures, players are not going to get what they need to practice.
Jabeur – a surprising elite
While many players come from well designed development programme of developed nations, some elites appear from unknown territories from the most surprising background. Tunisian Jabeur, at 26, has been making waves in 2021. She is 23 in the WTA ranking. Her record shows that she won a Grand Slam Junior title in 2012. That is all.
This year it changed, she won the East Bourne WTA title in England, reached the quarter-finals in Australian Open and in Wimbledon. The last player from northern Africa to do anything like this was Ismail El Shafie of Egypt in 1964.
Jabeur stopped working with coaches and started to play with a Tunisian Davis Cup 'player', Issam Jellali, the miracle happened. For competitions, a good player to spar is more productive than a coach is. Jabeur's mother, a recreational player from remote Tunisia, had a vision that has made her daughter Ons Jabeur a global star from North Africa.
—George Paldano, former international player;accredited coach of German Tennis Federation; national coach Brunei and Sri Lanka, coached ATP, WTA and ITF top 200 ranked players, Davis Cup, Federation Cup coach. — geodano2015@gmail.com