Sri Lanka's first ever Formula 1 e-Racing Championship to flag off
Motor Sports
View(s):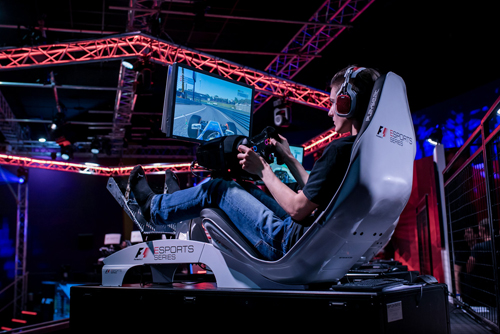 Formula 1 gaming has been on quite the ride over the past 40 years, but without much Sri Lankan representation. All that is about to change as the local boys line up to participate in Sri Lanka's first ever Formula 1 Championship conducted in joint partnership between Mandarin Reid eSports and SIM Racing Lanka.
The championship will be conducted over eight racing tracks and fiercely competed over one month with attractive prize money been given away at each leg of the championship. Similar to the real F1 circuit, points on the leader board would be tallied at the end of the tournament to unveil Sri Lanka's first-ever Formula 1 Assettocorsa Campion. A grand prize pool of Rs 50,000 is on offer by Mandarin Reid eSports for participants who grind their metal and race with guts of glory.
This is a positive step for eRacing in Sri Lanka and even more so for the future of Formula 1 racing. Mandarin Reid eSports is set to take eSport to levels thus far inexperienced by the local market and this is just the beginning. The championship has been made possible by GamesHome (RJK), General Auto Works, Stanvo Swim Shop, Ayuwanna by Barberyn, Ayurveda Medical Center, Asian Security Group, Chinese Dragon, RYESIGHT (Tech Blender Labs) and Wijeya Newspapers.