A new broom can sweep, but the old broom knows where the dirt is
View(s):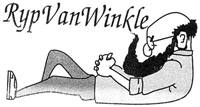 My dear Pavithra,
I heard that you had been removed from overseeing the Health Ministry, in what was a called a 'Cabinet reshuffle', and asked to look after the Transport Ministry. Some say that you have been asked to supervise conductors after looking after doctors for some time.
Although you were not dropped from the Cabinet, you told us that you were surprised to be shifted away from the Health Ministry and that you were sad about it. Yet, you will take it in the right spirit, you said. As for us, Pavithra, we really do not know whether to be happy or sad. I will tell you why.
When the Covid-19 pandemic hit us, it was the perfect opportunity for a minister to rise to the occasion and shine. Instead, we saw you kissing Chinese tourists who had the illness, throwing pots of 'holy' water into rivers, and then, drinking a 'peni' that some quack with no credentials had produced.
All this told us that you were more reliant on superstitious mumbo-jumbo than on science to deal with the pandemic. When you were asked why you threw 'holy' water, you angrily said that like Vihara Maha Devi, you would even sacrifice yourself to save the country. Well, you have been sacrificed now!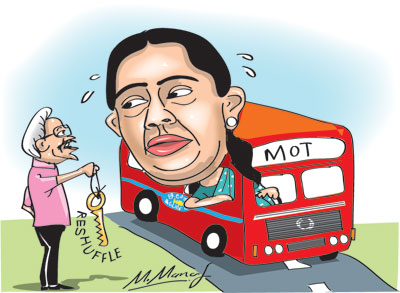 I don't know whether you realised it at the time, but that photo of you happily gulping down a spoon of that 'peni' sent a wrong message to the public. They sought the 'peni' instead of the vaccine. Some saw us as a primitive nation relying on unproven 'magic potions'. We were ridiculed internationally.
You paid for that dearly, falling victim to the virus yourself. If anything, that proved that the 'peni' was ineffective and was a scam. Thankfully, you were able to survive that ordeal. Still, you made international headlines again as the 'minister who drank the magic potion and fell seriously ill'.
To be fair, Pavithra, although nearly 200 people are dying every day due to Covid-19 now, we also know that this is not entirely your fault. Even though you were the Minister of Health, we know that important decisions on how to manage the pandemic were not made by you at all.
They were made at the highest levels of government and were guided more by some in military uniform and others in business suits, not by those wearing a white coat and carrying a stethoscope. For them, the economy is more important than human lives and the daily death toll is only a statistic.
It was not surprising that they didn't seek your views because they didn't even listen to those such as Sudarshini and Tissa who are a part of your government and are professionally trained to handle these situations. So, rather than be sad about being 'transferred', Pavithra, I think you should be relieved.
As for us, when we say that we don't know whether we should be happy or sad about someone else taking over the Health portfolio, that is because of who your replacement is – Keheliya. He has already said that after everyone is fully vaccinated, what happens with the pandemic is up to 'God'.
Some are asking why, when there are five doctors in Parliament on the government benches, Gota maama appointed a hotelier as Health Minister. Others say that, since Keheliya is saying what happens next in the pandemic is up to 'God', 'God' should be appointed Health Minister!
Anyway, Pavithra, just days after Keheliya assumed duties, Gota maama told us on Friday night that he was ordering a 'lockdown' though he had completely ignored such calls earlier. So, maybe God – or someone claiming to carry God's message – wants the country in lockdown after all these months!
What was interesting is the story you related after your 'transfer'. You recalled a folk tale about how a king punished his minister when he thought he wasn't being given good advice as the minister was always saying that whatever happens, happens for the best – even when the king cut his finger.
You related how the King was then captured and offered as a sacrifice by some others but escaped only because he had a cut finger. The king then realised that the minister's advice was correct and that it had saved his life. The minister too had avoided being sacrificed because he wasn't with the king.
Being a lawyer by training, Pavithra, I know that you wouldn't use words loosely. I am also certain that you didn't think of this story on the spur of the moment. The question now on everyone's mind is what the moral of the story was and what you were trying to convey to your king, Gota maama?
You are suggesting that removing you from the Health Ministry was wrong. Then you are saying you have avoided being sacrificed – because the person being blamed now is Keheliya. Are you also saying that, to avoid being sacrificed himself, Gota maama should follow your advice – which he hasn't?
Yours truly,
Punchi Putha
PS: Some say that removing you and appointing Keheliya to the Health Ministry at a time when we are battling the country's worst health crisis in living memory is, for the public, like falling from the frying pan to the fire. Or, should we say it is like falling from the hotel balcony to the ground below?