161 allowed to buy paddy, but small millers say path cleared for kingpins
By Chrishanthi Christopher
View(s):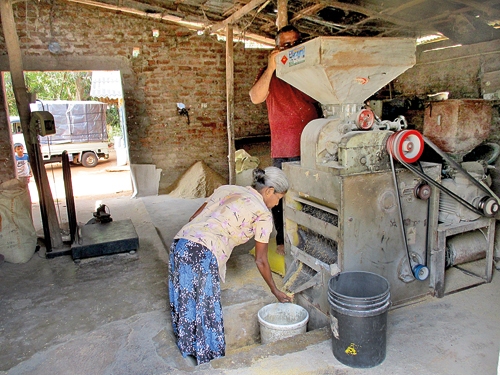 The Ministry of Trade last week announced that only small and medium mill owners registered with the Consumer Affairs Authority will be allowed to buy paddy this Yala season.
It said that the registrations had stalled this year because of many false registrations attempted by unscrupulous operators planning to enter the market.
Only 161 registered owners will be allowed to buy paddy.
The ministry said that there has been an increase in the number of small scale rice mill owners seeking registration to buy paddy this year.
Minister Bandula Gunewardena, said that several have backyard operations and are registering as mill owners. They purchase small, second hand machines that can mill only around 2,000 kilograms. They intend to buy large quantities and hoard to create an artificial shortage, driving up prices.
"This will not be allowed. Anyone who wants to enter the market should have proof of possessing large warehouses to stock considerable amounts of rice and paddy as stipulated by the Agriculture Ministry to qualify for registration,'' he said.
Meanwhile, small and medium rice millers said that the government is discouraging small enterprises in favour of large-scale millers.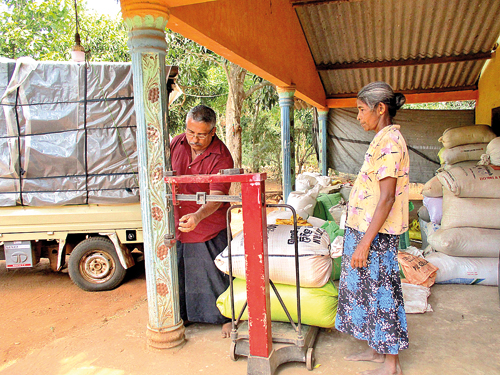 The United Rice Producers Association, consisting of about 150 members from six districts including Polonnaruwa, Anuradhapura, Batticaloa, Ampara, Kandy and Hambanthota said that depriving the middlemen the chance to get involved will only strengthen the large-scale mill owners who are monopolising the market.
Former chairperson Mudith Perera, said the 'stockists' only buy 10% of the total yield and the remainder is grabbed by large-scale enterprises.
"It is the large-scale industries that are hoarding and hiking prices,'' he said.
Last month, the Trade Ministry, following discussions with rice mill owners, agreed to buy paddy at fixed prices.
Nadu and raw paddy will be bought at Rs 50 a kilogram, samba at Rs. 52, kiri samba at Rs. 55 and paddy with moisture at Rs. 42 this season.
The ministry has vowed to maintain prices at these levels, claiming benefits for farmers and consumers.
Mr Gunewardena, said those trying to stockpile paddy and create a shortages for profit will be taken to task and their stocks seized.
It is learnt that in 2019, the price of paddy increased steadily between August 2019 and January 2021. However, prices dropped in the 2020 Maha season. Prices still remain 20% above earlier levels.