The hippocratic oath and the hypocrites
View(s):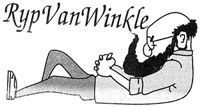 My dear Sudarshini,
I write to you because you seem to be the only person who is able to keep your head when all about you are losing theirs and blaming each other – and also because you seem to be the only person with the courage to speak out against the mismanagement of the pandemic.
When we heard you say that people should protect themselves instead of expecting the government to impose restrictions, you stated the obvious. Yet, this is simply is not happening. What's more, the government is also doing nothing about it, despite so many pleas.
It was the doctor in you speaking, not the politician or the minister. That was especially heartening because some doctors who have become politicians are either echoing their Master's voice and just repeating what 'Sir' wants them to say. Just listen to what either Seetha, Ramesh or Jayasumana say.
It was also encouraging to hear you speak your mind because even doctors who are not politicians have become political lapdogs. Just look at Padeniya and the GMOA. The nation is facing its greatest health crisis in decades and they have said nothing. Now wonder people now call them 'GOMA'.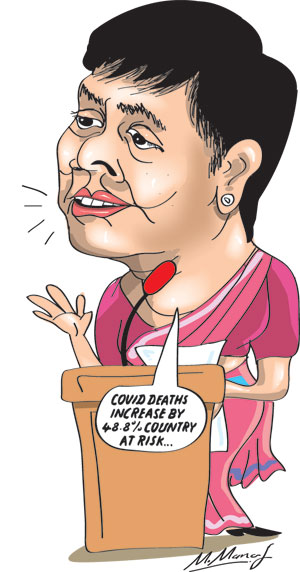 At the rate the GMOA was staging strikes when the previous regime was in power over issues such as schools for doctors, their own salaries, trade agreements with India and protecting medical education, one would expect them to stage a strike demanding a lockdown. Their silence now is deafening.
You also said, sometime earlier, that you understand the pain of losing a loved one suddenly. You were obviously referring to losing your beloved Jeyaraj 13 years ago to a terrorist bomb attack. The irony is that, what we are going through now is worse than any terrorist attack we suffered.
When the terrorist war was raging, dozens of innocent people died suddenly and without warning whenever an attack occurred. We were in shock when that happened which was ever so often. Now, however, hundreds of people are dying day after day and we don't seem to care that much!
To put this in context, the Easter attacks, which has been talked about so much and into which so many commissions have held inquiries, killed 269 people. The coronavirus has killed 311 people in the last two days alone. It has already cost more than 5,000 lives and many more lives will be lost.
In terms of death toll, it is as if the Kattankudy mosque massacre where 147 died, the Sri Maha Bodhi massacre where 146 died and the Pettah bus stand bomb where 113 died occurred in successive days. Isn't it a pity that the same leaders who defeated the terrorists are now oblivious to this loss of life?
Sudarshini, you also told us frankly that your opinion doesn't matter – and that was why you were asking us to be safe because decision makers will take decisions, regardless. You were echoing what the Old Fox JR told us many years ago – each of us has to protect ourselves, no one will do it for us.
Now there is even talk that 'Peni' Pavithra will be relieved of her portfolio and that someone else, possibly Ramesh, will be appointed to do her job. That won't change anything if decisions continue to be taken on the basis of protecting the economy and the Covid Task Force is led by Generals.
Of course, the 'telephone' chaps are trying to fish in troubled waters, suggesting that you be made the Health Minister. We all know that you are the most suitable person to deal with the pandemic being a community physician by training, but we are also equally certain that you wouldn't get the job.
You and Professor Tissa, a virologist, should have been at the forefront of the battle against Covid but that is unlikely to happen – because it is well known that you will not be afraid to give your professional opinion like you did the other day – instead of repeating what someone wants you to say.
We recall that, sometime last year, early on in the pandemic when deaths were few and far between, when a 'lockdown' was suggested to Gota maama his response was that the country didn't lockdown when it was in the throes of the terrorist war when dozens were dying, so it needn't lockdown then.
It seems as if nothing has changed in the decision making since then, even though the number of daily deaths has risen to more than what it ever was during the war. Perhaps that is because there is no major election in sight, so all this will be forgotten when the next big contest is held in a few years.
Sudarshini, you might eventually be proved right if the country is forced into a lockdown when (not if) the daily death toll reaches more than 200. Then though, it will be too late for those who lost their lives but at least you can be relieved that you spoke out when you had to – though no one listened.
Yours truly,
Punchi Putha
PS: Years ago, when JR was the boss, Gamani J was a minister who, though being a loyal Green Party member, resigned on a matter of principle over the Indo-Lanka Accord. While most of JR's ministers are forgotten now, he is still remembered for this. Will you also be remembered similarly, Sudarshini?