The Olympic arena
View(s):

In Olympics, an athlete performs representing a nation. At the same time, their own prominence in winning an Olympic medal is undeniable. The arduous preparation and performances are solely athlete's responsibility. At all times in preparation, reaching the victory podium in the Olympic stadium will weigh heavily upon them. Regardless however well supported, an athlete's journey is lonely, emotional and an eventful roller coaster ride. It is a life style to remember and cherish.

To hear athletes national anthem in the Olympic arena when standing on the victory podium is elating. To reach that point, responsibilities unto the athletes and sports management of a nation is ever so demanding. Very few nations are successful in this pursuit.

Global village road map

In the Tokyo Olympics, many athletes had their origin, from nations other than the one they represented. With less than ten years available to peak and to performs, athletes migrate to countries with better prospects and facilities. Many European countries had 'global village' identity than, in their contingent to Tokyo. The extent of it was very prominent in the Olympic opening ceremony.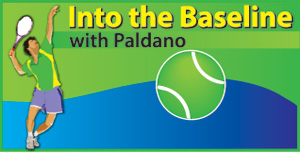 An athlete reaches high performance maturity in speed, strength, skill combination around 18 years of age and efficiency wanes by 30 years of age. Exception to this is very rare but does exist. Tennis is one of the few sport, which permit career possibility even after 30 years of age. In most sports, it is just around eight years of peak performance time. To maximise the impact athletes seek best possible competition, training and performance platforms for rewards.
At present, the developed nations are unable to bring the best of their own local talents into representative competition. The result is their reliance in the imported talents. The best example is in the non-European athletes in European Olympic national squad. Nothing new, been there for over fifty years and is accepted, of recent it is  very profound.
Needs to perform
The most convenient for a tennis player is to play in the home front events and be in the home front rankings. Unfortunately, it will not provide the global competition maturity. Even to the host nations, such players will not serve the national need in bringing credit. For tennis, local competitions are fine till 14 years of age. Simply said local events and ranking will not take the skill level of players to Olympic, ATP and WTA requirements. Unfortunately, many a nations are stuck with their local scenario  and are unable to break through  the barrier.
Facility, development stream, income and competition platform are the salient factors in sports person development. Depending on the sport, it varies. In tennis, recognition comes through ATP and WTA events and these are the targeted platforms of young tennis players worldwide. Strictly speaking, tennis like few others has become a global sport. It makes local tennis scene of nations only an inlet path.
The Djokovic saga
For a tennis enthusiast, the drama of Olympic Djokovic saga would have been a shock. He, at the opening of the Olympics was the man with 'Golden Slam' prospect for this year. Not surprisingly for many including me, he lost to Zverev of Germany in the semi-finals of the Olympic Men's Singles. Zverev has registered multiple wins against Djokovic in the recent past. In that sense, it was not a surprise.
The loss affected Djokovic badly. He forgot that he is representing his country and broke a racket smashing against the net post during the match against Zverev. Subsequently he supposed to have exhibited post match ill effects and made his nation lose two vital matches playing two doubles badly. It would have been better is these did not happen, unfortunately indicators show otherwise.
Zverev and Bencic wore Olympic gold
In women Switzerland's Bencic beat Czech Republic's Vondrousova and Germany's Zverev beat Russian Olympic committee player Khachanov in men for the gold medals for tennis in Tokyo.
Sharing the gold
The last time athletes shared the gold medal in Olympics was in 1912. After 109 years later, Mutaz Barshim of Qatar and Gianmarco Tamberi of Italy did the same in Tokyo for high jump instead of going into a tie-break. The two good friends cleared 2 metres and 37 centimetres and both failed 2 metres and 39 centimetres. Sotomeyer holds the world record with 2 metres and 45 centimetres.
2021 Tennis
This year tennis was badly affected player movements due to Corona virus. Djokovic himself tested positive. In that sense, I do feel for him and appreciate the steadfast support to the game in face of danger. Many players did not go to Tokyo, Djokovic did.
Tennis players will come out of Japan only to take on the next challenge of going USA for the US OPEN in New York. With Corona appearing in waves, this year will bend the enthusiasm of sport lovers.
None of the participant were in full force in Tokyo. The strain of the Virus precautions, delayed Olympics and restriction of movements for participants, empty stands, protest in Tokyo and Corona cases going up Japan placed lot of discomfort in players. All Olympic sports showed ill effects of restriction. As a nation, Japan conducted the event with great care. Only a nation like Japan could have achieved this fete.
 —George Paldano, Former international player; Accredited Coach of German Tennis Federation; National coach Brunei and Sri Lanka, coached ATP, WTA and ITF top 200 ranked players, Davis-Cup, Federation-Cup coach. — geodano2015@gmail.com