SLA calls off Stage II of 99th National C'ships
By Sajeewa Jayakody
athletics
View(s):
Sri Lanka Athletics (SLA) has decided to indefinitely postpone the planned second phase of the 99th Sri Lanka Athletics National Championships, which was to be held at the Sugathadasa Stadium on Monday and Tuesday behind closed doors. The reason for the sudden change of plans, according to SLA sources, is the rapid rise of COVID-19 cases and the athletic governing body's unwillingness to expose athletes and officials to undue risk, being given the gravity of the present situation of the country.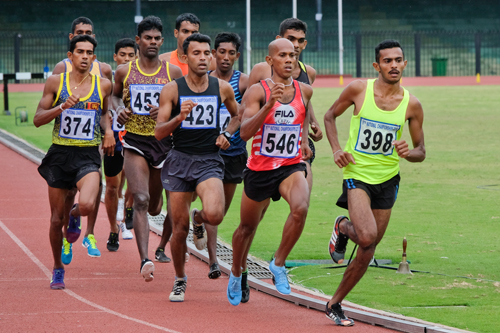 SLA has not come out with any certain arrangements of dates or changes, but will certainly seek proper clearance from health authorities before confirming future plans of the nationals.
SLA conducted the first stage 99th National Championships enabling athletes to qualify for the Tokyo Olympics on May 21 and had nine main events earmarking the Olympics with the ratification of the International Association of Athletics Federation (IAAF).
Other than the previous editions, SLA did not entertain entries this year due to the pandemic situation and health restrictions. Only selected athletes, who reached standards were invited by SLA.
The governing body published the eligible list on July 24 and the time period for appeal on entries for the second phase. The period ended on August 3 and SLA had issued the final event list and the numbers of athletes on August 5.
Plans were made to hold the second phase under strict health guidelines, with only the coaching staff and support staff of athletes being given access to the venue three hours before the event. Athletes were advised to leave the premises within two hours after their respective events. The events were scheduled for either morning or evening for each athlete to reduce a large gathering at the venue.
The arrangements will remain same, but slight changes may occur according to SLA sources, if the event is to be held on a future date.