India puts into motion ferry service from Puducherry to Jaffna
View(s):

In recent times, India's Union Ministers and State politicians are calling for further people-to-people connectivity between Sri Lanka and India for tourism purposes as most of the tourists who visit Sri Lanka during the pre-pandemic period were from India.

As part of this, plans are underway from the Indian side to revive the India-Sri Lanka ferry service between Karaikal in the Union Territory of Puducherry and Jaffna covering a distance of 56 nautical miles. The project is going to be a Public-Private Partnership arrangement with a shipping services entity. Ferry services between Colombo-Tuticorin and Thalaimannar-Rameswaram are also under consideration.

If implemented, the ferry service would facilitate Buddhist and Hindu pilgrims  to visit religious and cultural destinations in respective countries. Sri Lanka's High Commissioner-designate to India Milinda Moragoda also stressed the need to revive this service in his conceptual note before taking up the job, hopefully next week.

The matter was raised during a meeting of the Ministerial Consultative Committee on Foreign Affairs held at the Parliament on Friday. Minister of Foreign Affairs Dinesh Gunawardena was chairing the meeting.

Responding to a query raised by Batticaloa MP R. Chanakkiyan, Foreign Ministry Secretary Jayanath Colombage said there had been no final decision taken from the Sri Lankan side on reviving the ferry service even though the Indian side expressed interests. The committee was told the Indian proposal was pending approval from Sri Lankan Defence and law enforcement authorities.

Finally Moragoda 'Boeing'  to India

For the past 16 months, the Sri Lankan High Commission in India remained headless as its High Commissioner-designate Milinda Moragoda failed to assume duties on time. It was the first time Sri Lanka appointed an envoy of Cabinet rank.

After a long delay, Mr Moragoda is reportedly scheduled to assume duties by next week. One may wonder why it took so long for him to take up the job. Apparently, it came to light that he has been working on a concept paper entitled: "Integrated Country Strategy: For Sri Lanka Diplomatic Missions in India," with assistance from Pathfinder Foundation, of which he is a founder.
---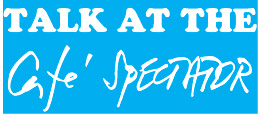 One year on, it's a case of saving country from saviour, says Harin
Samagi Jana Balawegaya (SJB) MP Harin Fernando reminded Parliament on Friday that the day marked exactly one year since the Sri Lanka Podujana Peramuna (SLPP) emerged victorious at the 2020 general election. He then proceeded to launch a blistering attack on the Government's track record over the past year.
"They came promising prosperity, but look at the state of the country now," Mr Fernando said, showing the front page of the day's newspaper that showed how hospitals had been completely overwhelmed by COVID-19 patients.
The SJB MP also draped a black shawl over his shoulders in memory of those who had lost their lives due to COVID as well as his former parliamentary colleague Ranjan Ramanayake who has contracted the disease.
"Did they reduce petrol prices? Did they resolve the salary issue of teachers and principals? Did they capture the Central Bank thieves and those behind the Easter attacks? Did they establish 'one country, one law?' Did they bring in foreign investors?" Mr Fernando asked, to loud chants of 'No' from fellow SJB MPs.
"They said they were bringing the country's saviour, but a year later, we are forced to save the country from their so-called saviour," Mr Fernando quipped.
---
Who met whom: COVID contact tracing via video footage in Parliament
Parliamentary staff are screening through video footage of three days of sittings this week.
The idea is to identify who had met the members who are now infected with COVID-19.
Four MPs have tested positive for COVID-19 this week. They are Agriculture Minister Mahindananda Aluthgamage, Sri Lanka Podujana Peramuna (SLPP) Matale District MP Rohana Dissanayake, SLPP Badulla District MP Janaka Thissakuttiarachchi and Samagi Jana Balawegaya (SJB) Hambantota District MP Dilip Wedaarachchi.
Some of the four MPs have attended this week's Parliament sessions.
Meanwhile, Energy Minister Udaya Gammanpila and Housing Minister Wimal Weerawansa are in self-quarantine after several members of their staff and security detail tested positive for the virus.
Former SJB MP Ranjan Ramanayake, who is currently serving a four-year sentence at the Angunukolapelessa Prison for contempt of court, has also tested positive for COVID.
---
Row over holding virtual MC meeting
A row has broken out over an attempt to conduct the upcoming session of the Kotte Municipal Council virtually via Zoom.
The meeting had earlier been scheduled to be held last Friday but was postponed after Kotte Mayor I.V. Premalal was injured following an assault during an altercation between him and two individuals over a traffic dispute.    The Council Secretary has now scheduled the council meeting to be held via Zoom on August 10. Deputy Mayor Premalal Atukorala however, has strongly objected to this, claiming that the attempt to hold the meeting virtually is a move to stop him from presiding at the Council meeting in the absence of the mayor.
Mr Atukorala is now collecting signatures from MPs supporting him for a petition calling for the council meeting to be held in person rather than virtually. The petition will be handed over to the Commissioner of Local Government.
The Kotte MC officials meanwhile, say the decision to hold the meeting virtually was taken because a section of the council premises has been closed following the detection of a COVID patient.
---
Anything goes in Asia's wonderland
During a Q&A session in Parliament on Thursday, Samagi Jana Balawegaya   (SJB) MP Hesha Withanage raised the question on the Olympic trip to Tokyo undertaken by Sports Minister Namal Rajapaksa and three other State Ministers.
He asked whether state funds were utilised for the trip of the Ministers to take part in the Olympics opening ceremony.
Minister Namal Rajapaksa responded saying that his trip was sponsored by State Minister of Provincial Councils and Local Government Roshan Ranasinghe who also accompanied him along with two other State Ministers.
As Airliners are struggling with COVID-19 pandemic travel restrictions, airline ticket prices skyrocketed considerably in recent months. According to a leading airline ticket booking agent in Colombo, a Tokyo- Colombo return ticket under Business class costs from Rs 870,000 to over a million depending on the class variations.
The ticket booking agent also noted, that in decent functioning democratic countries, this kind of 'sponsorship' would be considered as political corruption but in Asia's wonderland, it's just another passing remark.
---
Sumanthiran  not happy with footage
Parliamentarian and ex paramilitary leader turned politician Sivanesathurai Chandrakanthan alias Pillayaan came under public scrutiny this week over his poor conduct in the House and over social media.
Spokesperson of Tamil National Alliance (TNA) M. A. Sumanthiran raised a Parliamentary privileges issue in the House on Friday over video footage of leader R. Sampanthan that was recorded inside the Chambers.
The video that was recorded and shared on various social media platforms depicted, the octogenarian leader being helped by the Serjeant-at-arms personnel to reach his seat since there were no wheelchair facilities inside the House's Sanctum Santorum.
It is ironic that the institution which passed progressive legislation called Protection of the Rights of Persons with Disabilities Act in 1996 to ensure persons with disabilities can access public spaces, failed to implement it within its premises — the Chambers of Sri Lankan Parliament.
Considering the angle from which the video was recorded and other related evidence, Sumanthiran MP accused the former paramilitary leader of filming the footage to discredit the TNA leader.
He also urged the Speaker to probe the incident after submitting evidence he gathered over the incident.
---
Fiery protestations over handling of protesters
Public Security Minister Sarath Weerasekara again found himself under heavy fire in Parliament from opposition MPs over the tactics used by police to arrest protesters.
National People's Power (NPP) Anura Kumara Dissanayake questioned the minister as to why a group of teachers who had engaged in a protest march in Colombo this week were being held at the Harbour Police after being arrested at various points in Colombo by different police stations. "They weren't even responsible for organising the protest. This clearly shows the government was out to arrest any teacher who took part in the protest."
He also pointed to the arrest of student leaders who had led the Inter University Students' Federation (IUSF) protest against the Kotelawala National Defence University (KNDU) Bill by police officers in civvies. "These weren't arrests. These were abductions carried out by those who came in white vans," Mr Dissanayake charged. "What happens tomorrow if an underworld gang started abducting people like this claiming to be from the police?"
Tamil National Alliance (TNA) MP M.A. Sumanthiran too blasted Minister Weerasekara. "Why do they (police) have to come in civvies? Why do they have to come in white vans? You want to bring back those memories. You want to instil fear in the people's minds," he said.
Minister Weerasekara attempted to defend himself and dismissed the TNA MP's allegations as "nonsense."
"Who are you to call my speech nonsense? You are wreaking absolute havoc in the country. Sit down," the TNA MP said, accusing the minister of setting "goons" to arrest teachers and students.
"If the word nonsense is to be attached to anything, that is to the honourable minister, not to my speech," he added for good measure.