Will fresh legs for football make the right passes?
View(s):

It was quite an occasion for the FFSL to organise its first Ex-Co meeting at a swank Colombo hotel last week, all spruced up in fancy suits to herald what is touted as a new era, a restart, as a brazen symbol claims!

Jaswar Umar took his rightful place at the head table as the new President of Sri Lanka Football (FFSL) having dribbled past his challenger in a cliffhanger election that left many pundits bemused at the result. The South got it wrong it appears with Umar reading the mood of the sport adroitly. The orthopedic surgeon was obviously caught on the wrong foot and football enthusiasts seem to think that carrying the weight of his FIFA tainted father was an excess he could have cut out much earlier.

Football, like many aspects in life, is like that! But for the islands bedraggled football enthusiasts the million-dollar question is, now what? For long years, promises made have gone unanswered and selfish moves have all but lost their way. FIFA and AFC (Asian Football Confederation) have kept the FFSL fortunes propped up for their own reasons and Ministry of Sports (MoS) has been none the wiser with complaint after complaint left at the Reid Avenue doorsteps; morsels that even the dogs of doom would disdain.

So, it is fair to ask the perennial question, where do we go from here? What goals can we line up that will finally offer some ballast to the abysmal international rank that Sri Lanka has been mired in over the years?

In Jaswar Umar, one may repose some faith. From a dubious past as a merchandise salesman, to advisor, consultant, CEO, secretary and now president, the pint-sized playmaker has come a long way. It must be said that Umar has a canny understanding of the football landscape and the dexterity of both feet when making passes that count.

Past President Ranjith Rodrigo boasts that he has now produced two football presidents. The last one ditched him with the immaculate finesse of a classy libero while the latest leadership icon must make sure that the past president lead by proxy and entertain aspirations for another stint, one year down the road. The idea of running affairs by default is an art well ingrained at Football House. Umar must prevent that penalty at any costs!

Apart from the skillful maneuvers of office and the bounty it brings, it is time that the football mandarins start to take their sport seriously. Football is endowed with funds and resources aplenty, not just from FIFA and AFC, but from keen fiefdoms like the middle east, which has more than a fleeting interest in impoverished nations like ours.

So, money was never a problem for this poor man's sport. How it is spent is where the problem lies. The now spread-eagled football opposition, vaingloriously claimed in the run-up to the election that the FCID had rejected the long drawn allegations of fraud and mismanagement of a previous administration for the lack of evidence.

But even during the last administration of which Umar was secretary, a sum of Rs.25M or so, was spirited away without so much as a whisper around the green surroundings of Torrington. To date, no one has been held liable for these gross misdeeds that one can only wonder what is in store for the future.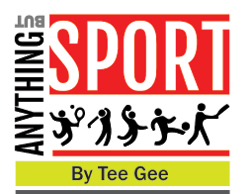 The future is about pro football as a panacea for the misfortunes of so many ill-fated years. And therein lies the absolute dilemma of what will happen in a money laden Premier League. Apart from betting in many forms and a culture bereft of commercial excellence, let alone competence, one can imagine what is in store for football fans. Prize money is emblazoned at Rs.50M but if it will reach the football exponent is left to be seen, and much to be desired. One wonders if the MoS is equal to the merry-go-rounds of such a carnival or if the ministerial fiat is to make hay while the sun shines! President Jaswar Umar has demonstrated some mastery in this realm of organisation! With a few ex-servicemen and a suave tax consultant to boot, football may prosper in more ways than one, says a knowledgeable football observer. The kickoff is not a long way off, so stay tuned!
Meanwhile, the new look national team has made a positive impression with the Australian coach composing a somewhat workmanlike combination thanks to a few players based overseas. But our last game with South Korea showed how far behind we are and it will take a lot of faith and hard work for us to make advances even in South Asia. But play they must and only a sustained exposure will help us come on par with nations who favour football above all other sports. MoS must ensure that the groundwork is not tampered with spurious carnivals that have no bearing on technical standards. A sound reading of the game vis-a-vis our traditional South Asian opponents will pave the way for success in the future, it is hoped!
All well and good for one year it seems, because football is supposed to return to the hustings with a brand new constitution based on a FIFA model that has gestated for almost 10 years! So, the gladiators must be warming up for the next shootout about the same time in 2022! It may cost some an arm and a leg but you can bet your bottom dollar that major surgery may be on the cards and president Umar will have his work cut out to keep an aged team in place to face a marauding opponent in a goalmouth melee! Many goals, few months to score!
 Views from some of the experts and administrators of the sport
Ranjith Rodrigo, former president and current senior vice president
"In football we are at the bottom in the world, and we are in a disgraceful position in Asia. Too little have done to develop the game".

"We have to implement grassroots level programmes for children with a special focus on youth football development. We have already appointed Allegri (Italian football professional Massimiliano Allegri) as the Technical Director."

"We are going to restart women's football, FA Cup, Super League, Champions League and also the Under-19 tournament, which I implemented during my previous tenure."

"Over the years, we have focused on the national team but not on age group football–the feeder for the national side."

"We should start from schoolchildren. When they come to the national team they should be well equipped technically but here the national coach has to teach how to kick the ball."

"At least a player should take part about 30 matches at premier level to develop as an international standard player. How can we develop international players without conducting tournaments?"
Former football president Anura de Silva
"The main reason for football's downfall is, players are not trained from the childhood. It should be developed from the grassroots level. In the current set up, the children are not given a proper technique and infrastructure."

"Through this system, we cannot produce a professional player by the age of 18 or 19. That's the reason we deployed foreign players for the past Sri Lanka matches. We provided them with the citizenship of Sri Lanka to represent the national team and we were able to play better football in the World Cup qualifiers. More than 10 foreign players were in our radar to get them to the national team."

"Apart from that, we should start the grassroots level programmes. It cannot be done by the Federation alone, there should be a national programme to identify the talented players and develop them."

"In other countries such as the UK, players are coming through from the age of 6-7 and they come out as a professional player to the national circuit. Unfortunately, in Sri Lanka, we don't have that kind of system."

"We cannot conduct tournament for the Under-13 players, as it is a rule in our country. We have missed that opportunity. We should produce professional players, otherwise Sri Lanka football will go down in international arena."
Jaswar Umar, current president
"Currently, football in Sri Lanka is in a very bad shape. We are last in Asia and almost last in international rankings. Our administrative and the football structure is a very outdated one. So, the current system is not suiting our region or international standard."

"So we have got a action plan. On one side we are trying to establish the top tier tournament, as our professional tournament. We are missing the professional footballers in Sri Lanka. We have created the Super League with 10 top teams licensed them to be in private entities and then we are playing the Super League."

"On the lower range, we are going to restart football in all villages across the country. That includes the schools also. We are increasing our competition through regional and district competition, which was missing. The competitions are important parts. We didn't have a national policy. We are trying to build a competition structure and a national policy on competitions."

"On the other side, there is a massive administrative reform taking place, with a professional structure and a new constitution. And a new way of administrative system with digitalization. We are now shaping up our administration for the next generation."

"We have also empowered building the capacity of our national team. All players are being transformed into the professionals and being paid the biggest salaries and contracts to exclusively dedicate themselves to play football."

"And then for each and every player, there will be a career pathway upward, towards the national team. They can reach the national pool. Then everybody knows the selection policy."

"On the top of that we are creating a Junior National Football Academy for the kids from 6-12 years can be trained in a scientific way and in a proper methodical by the foreign coaches."

"We are creating social and recreational football, like mini games, which will be played all over the country day and night. The strategy is being drafted now for the women's football as well. We will also see a lot of strategies and activities are taking place for women's football very soon."