Health officials encounter maskless masses in drive to vaccinate housebound elders
View(s):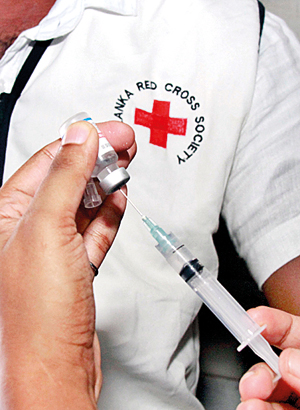 Despite regular warnings about the spread of Covid-19, especially the Delta variant, there have been several instances where the public have been ignoring guidelines to maintain social distancing and wear face masks.
On Friday, health officials from the Colombo Municipal Council visited houses to provide vaccines for elderly persons, and during their visits they found that some residents were completely ignoring health guidelines.
"We have our masks in our pockets," was the answer of some when they were reminded that they were not wearing masks.
The health officials went out of the way to look for elderly persons and provide them the vaccine, even though some were capable of visiting the vaccination centres.
Here are some of the scenes captured in Colombo city during the vaccination programme.