Healing people with medicine and music
By Susitha Fernando
Young musician and medical student Saliya Uduwella goes international with 'Intoxicate Me'
View(s):
Young musician and medical student Saliya Uduwella who has released a number of Sinhala hit songs, launched his debut international hit song 'Intoxicate Me' last week.
Written together with internationally renowned Zimbabwean pop music artiste, songwriter and producer Leslie Fish, Saliya is a popular music figure in the Lankan music field.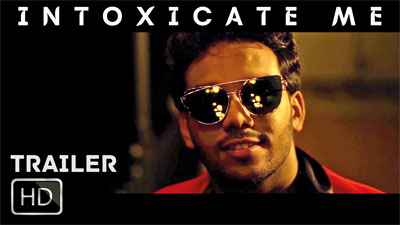 The music for this new song was composed by Fish himself. Leslie Hove professionally known as Leslie Fish was born and raised in Bulawayo, Zimbabwe.
Mixed and mastered by Anushka Dasanayaka, the director of photography and editor of this R&B Hip Hop was done by Nishan Buddhika.
Well-known as a singer, musician and rapper, Saliya started composing music at young age. 'Hitha Poodinneth', 'Pem Sith Yaye' and 'Mayam Kathawe' are some of his popular hits which got top ranks in TV and radio charts as well as in social media platforms.
A fifth year medical student of Kursk State Medical University in Russia, Saliya wants to promote positive thinking from his music.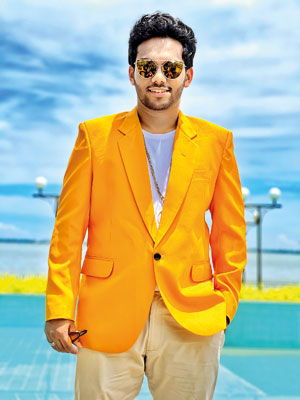 'I want to do something different in the music industry and take Sri Lanka into the international music scene. To do that we must think differently and think on far with the international audience,' said Saliya who has already made several international collaborations.
As a Medical student Saliya strongly believes that music therapy can reduce stress, negative thoughts and pain. "Just like healing people with medicine my aim is to make people happy through music therapy.
Like Saliya, his co-lyricist Leslie views music as a spiritual art form that has enabled him to exercise his creativity and express his personality through it, aside from the talk show he hosts. He has used music cathartically over the years as can be observed in the themes of most of his songs, which base on his personal encounters regarding love and family.
Leslie Fish produces his music himself and has also produced many songs that have not been released yet for the likes of Stones Moyo and EnQue Music. He continues to experiment with the pop music genre to create a sound distinctly unique to his brand, infusing other genres in it such as AmaPiano and
Hip Hop.
An E.P slotted for mid 2021 is in the works, titled "More Soul, Less Ego", and involves all the current singles.
Saliya's 'Intoxicate me' is now available on all leading music video platforms like spotify, Amazon music and Apple Music. It will be available on youtube on the following link.
https://youtu.be/NQB9MISxNQw