Man in the news for all the wrong reasons
View(s):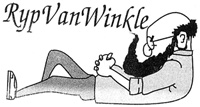 My dear Rishad,
I thought I must write to you because you are very much in the news these days, unfortunately for all the wrong reasons. You and your brother are detained in prison for having alleged links with the Easter bombers. Then we hear of this horrible tragedy of a teenage girl employed in your household.
I am not sure where to send this letter, too. First, we were told you were in prison. Then they said you were admitted to hospital, the usual hiding place for politicians when the going gets tough for them. Then they said you were back in prison after you were found throwing away the pills given to you.
Initially at least, Rishad, there was some concern about your detention. Some thought that you were being hounded for the Easter bomb attacks because you had stopped supporting Mahinda maama and defected to Cheerio Sirisena's camp, helping him to win that election some six years ago.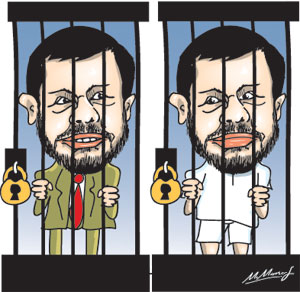 They claimed that you  and your brother were being detained without adequate reason just to harass and intimidate you. They even doubted the accusations levelled at you about destroying forests near Wilpattu saying that too was politically motivated and aimed at damaging your reputation.
In fact, when you were arrested, you challenged that by filing a fundamental rights case against your detention. That you were controversial, to say the least, was evident when no less than four judges of the highest court in the land refused to hear your petition citing a variety of reasons.
Those who are critical of you have a different story to tell. They say that there is evidence to suggest that you did have some links with those who exploded themselves on Easter Sunday two years ago. Why, we had a former Army Commander saying you called him thrice to inquire about a suspect!
Whatever the truth of all these accusations, Rishad, what most of us find extremely disappointing is that no less than four committees or commissions have been appointed by various people at various times to probe the Easter bombings. Yet, we are no nearer the truth than we were two years ago.
In fact, we are more confused now than ever before. There are many conspiracy theories that are doing the rounds. No less a person than the Cardinal has called for decisive action against those responsible. Yet, no one has been properly prosecuted for their role in the Easter attacks.
It is while we were coming to terms with all of this that we came to know of the latest controversy you are embroiled in- the tragic death of a young girl who was employed in your household. Again, there are many rumours about what happened but you were in prison when all that drama unfolded.
Still, Rishad, even if we do not wish to speculate on the exact circumstances of that girl's sad demise, some facts are stubborn. No one seems to dispute the fact when the girl was first employed in your household, she was still not old enough to be an employee. She should have been in school instead.
You might argue that you are not the only person who employs underage children as domestic aides in their households and that, once again, you are being targeted so that you can be destroyed politically. That too may well be true but in this instance, you must know that the odds are stacked against you.
Employing underage children has become a scourge in our society and if this incident is used to make an example of someone being punished for that, few people will complain, Rishad. Of course, those who will try to prosecute you will try to kill two birds with one stone but few will care about that too!
It is interesting that even your colleagues in the newly formed 'telephone' party are not very keen to speak out on your behalf these days. We haven't seen them rushing to visit you in prison or making public statements calling for your immediate release. That should tell you something, shouldn't it?
Many people will be observing these events keenly and will want to know the outcome of the inquiries in to the death of the young girl, trying to figure out why she died in the way she did. That is because, regardless of your political future, most people now feel that her death should not be in vain.
Yours truly,
Punchi Putha
PS - You are known for bouncing back from adverse situations. That is difficult given the plight you find yourself in now, Rishad, but you shouldn't lose heart: you can always get advice from Dumi. If he can go from death row to chairman of a state institution, surely there is still hope for you!