Preethi Perera reelected NACKSL president
Kayaking
View(s):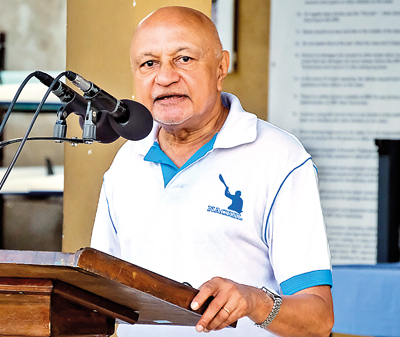 Rohan Prithiviraj Perera was reelected as president of National Association of Canoeing and Kayaking Sri Lanka (NACKSL) at its Special General Meeting held on June 30.
The Executive Committee was elected without a contest and by way of unanimous decisions as the new committee entailed the re-elections of Perera as president, Rear Admiral (Rtd) Ajit Samarasinghe as secretary general and Supem de Silva as the treasurer. Captain W.C. Wijesiri was the nominee to the post of assistant secretary general.
A principal feature was the introduction of a New Constitution to keep in sync with the new developments and growth of the national sporting federation and at a time it is embarking on a joint venture with the International Canoe Federation (ICF), Nelo Mar Kayaks LDA (a leading manufacturer in Portugal of Boats For World Championship events) and the Sri Lanka Navy, which initiative was also endorsed by the NOCSL, with a view to popularising the sport in the outlying areas of the country.
The nomenclature of the NACKSL shall henceforth be changed to be the Canoeing Association of Sri Lanka (CASL), which shall include all other paddle sports such as canoeing, kayaking, stand up paddling (SUP), dragon boating and ocean kayaking, thus catering to all the fields that come under the international canoeing disciplines.
Thus, the sport of canoeing has come a long way in catering to all disciplines of the sport. It will now be time to aim at improving the sports performances to reach international standards with enhanced good quality coaching, more competitions and good quality equipments up to international standards.
"This is good progress for a relatively new sport that has been introduced barely 15 years ago. It is to be noted that a good  majority of sports in Sri Lanka are over centuries old," Perera, upon his reelection, stated.