Nihal's 'Wassane Sihinaya' to be shown as soon as theatres opened
View(s):

Nihala Sanjaya, a film enthusiast who had been in the industry for more than three decades playing various roles will re-release his debut film 'Wassane Sihinaya' once the theatres are opened after the Covid-19 lockdown.

The film was originally released on April 25 but had to be stopped due to Covid-19 pandemic.

A heartbreaking love story, the film narrates around two star-crossed lovers who were not be able unit themselves due to an unexpected tragedy. 'Wassane Sihinaya' narrates around a middle-aged bachelor. The film opens at a main railway station where a man who is waiting to go to the upcountry to see his family following morning. But a pick pocket grabs his wallet and it was the protagonist who is alerted by the shout of the man and prevents the robbery. The wallet is returned to its original owner and they start a chat which ends up in a friendship where a beautiful yet tragic love story is folded.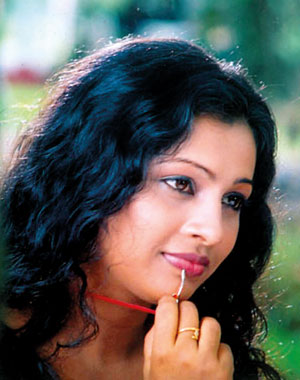 A cast with a veteran stars includes Kanchana Mendis, Sanath Gunatillake and Roshan Pilapitiya. The other roles are played by Manjula Mendia, Dayananda Jayawardena, Nilanthi Dias, Cletus Mendis, Nelum Perera and the child actress Sandali Welitenna.
Behind the camera, production manager is Tyronne Michael, assistant director is Keerthi Ratnayake, Ganesh Kumar is the cinematographer and Manoj Selvarajah is the makeup artiste. Art direction is by Mohan Adams. Edited by Anura Bandara, colour grading is by Ananda Bandara. To the music of Navaratne Gamage and to the lyrics of the late Ajantha Ranasinghe, Somapala Leelananda, the late Hemasiri Halpita, the playback songs are sung by Grecian Ananda, Uresha Ravihari, Kushani Weerakkody, Shanika Wanigasekara and Chaminda Karunaratne. 
Story, screenplay and co-direction by Anton Kingsley while productiona and direction by Sanjaya Nihal