Importance of English to empower youth
View(s):

There is a national consensus about the importance of increasing the English competency of our youth but it is not supported by a strong commitment to achieve this goal.

No longer is it necessary to argue the case for the importance of English. English is a window to the world and therefore an important skill that enables an individual to play his role as a global citizen.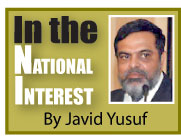 Sri Lankans who have been employed in various sectors in different parts of the world have always made their mark with their employers with their wide repertoire of skills. Knowledge of English will make available these opportunities to a wider section of the populace.
Within the country the increase in commercialisation gives an added edge to those who seek employment in the mercantile sector.
Some of those who are hesitant to advocate the strengthening of English education do so because they feel that it may increase social disparities with one section of the community enjoying advantages not available to others. It is therefore paramount that the Government ensures that every child has equal opportunity and equal access to English education.
President Chandrika Bandaranaike Kumaratunga's Education Reforms of 1998, among other objectives, gave primacy to strengthening the place of English in the curriculum. With the change of Government in 2005, as is customary in this country, this programme was shelved.
In an article published in the Island of June, 2021 Dr. Tara de Mel described the plan as follows: "In primary school the thrust was on Activity Based Oral English (ABOE) coupled with conversational English. In the secondary school, it was to teach selected subjects in English whilst emphasising on conversational and General English in the Advanced Levels.
In addition, there was the option to have English medium classes which allowed Sinhala, Tamil and Muslim students to learn in one class from young days, allowing greater integration between communities. A parallel initiative with the same aim was to initiate special amity schools for students of all three communities."
A recent report in the Colombo Page website of June 5, 2021 quoting the Education Ministry Secretary Kapila Perera stated that attention has been focused on implementing a programme to provide education to any child who wishes to study in English medium from the primary grades up to the GCE A/L.
Prof. Kapila Perera said after obtaining the recommendations of the committee of experts currently appointed by the Education Ministry regarding the provision of English medium education in schools across the island, steps will be taken to start such schools at the provincial level as a pilot project. Based on the success of the pilot schools, facilities will be provided to all students island wide.
While it is welcome that the Government is thinking of paying attention to the development of English education, it is unfortunate that it has to reinvent the wheel and even start pilot projects nearly 25 years after the plans to strengthen English were put in motion.
As Dr. Tara de Mel laments in her article in the Island:
"Fast forward to 2021. The same discussions are happening more than two decades later. More than 20 batches of students have left school since 1998. Political and other leaders have come and gone, and most of them have been able to give their own children an English medium education in school and university. They had the means and hence the choice.
Private and international schools, and English tuition masters continue to flourish, levying fees from students who are denied English medium education in Government schools. Most of these international school teachers are also from Sri Lanka, but they receive intensive training from experienced trainers, again from Sri Lanka."
It is unfortunate to note that the practice in this country has been to abandon even the best of plans of a Government when there is a change in administration as happened in 2005.
It is interesting to note that in contrast large and grandiose projects like highways or towers are never abandoned by incoming Governments and are taken to completion for obvious reasons.
It is welcome that the current Government is even belatedly giving its attention to this subject. It is a given that ensuring equal access to English education is a means of empowering the youth, which in turn empowers the country. However for such a plan to succeed the implementers of such a programme must have the same degree of commitment and passion that President Chandrika Bandaranaike Kumaratunga and Dr. Tara de Mel brought to the educational reforms of 1998.
In the words of Dr. Tara de Mel: "In promoting the policy, President Kumaratunge took a bold step and had the courage to face significant political opposition. The team entrusted with implementing the policy had the determination to transcend multiple hurdles since there was backing by the Head of State."
The question is whether the current Education Ministry will be able to give the same level of commitment to implement their plans. (javidyusuf@yahoo.com)