'Saho' enters second round of Cannes
View(s):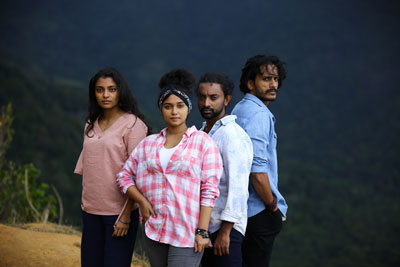 'Saho' (The Comrade), the debut film by Prof. Ariyaratne Athugala has been selected for the second round of the competition section at the Cannes Film Festival in France.
"The film is competing in the feature section of the world renowned festival," Prof. Athugala told Sunday Times.
Originally scheduled to be held from May 11 to 22, 2021, the 74th  edition of the Cannes Film Festival is to be held from July 6 to 17.
Based on the love and struggle of university life, the lead roles are played by Dasun Pathirana, Dinara Punchiheewa, Harshi Anjumala, Biyanka Amarasinghe, Soduru Lokupothagama and Nivarthana Devage.
Music Directed by Tharupathi Munasinghe, Assistant Director is Sarath Senaratne, while Executive Production was handled by Ileka Ruwanpathirana. Camera Direction and Lighting were done by Chandana Jayasinghe. Art Direction Gayan Madushanka, Makeup Director-Lakshitha Jayakody, Editor — Dilan Gunawardena and Costume Designer is Manori Chandradasa. Film songs were sung by Indrachapa Liyanage and Upeka Nirmani.
It was Sri Lanka's pioneer filmmaker Dr. Lester James Peries who first marked his name with his debut at the prestigious film festival. Dr. Peries' iconic 'Rekhava' (Silver lining) made in 1956 was nominated for the Palme d'Or at the 1957 Cannes Film Festival. Later in 2003 UNESCO awarded the 'Fellini Gold Medal' to Lester at the Cannes for his outstanding film career and contribution to cinema.
Young filmmaker Vimukthi Jayasundara was the first Sri Lankan to win the prestigious Caméra d'Or (Golden Camera) in 2005 for his film 'Sulanga Enu Pinisa'.