'In the Heights' is a milestone for Latino audiences
View(s):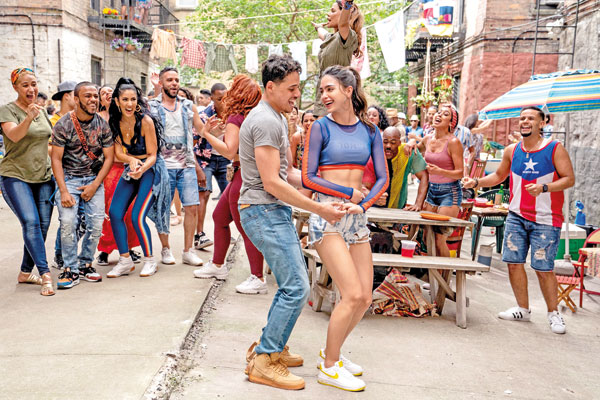 Deeply woven inside the story of Lin-Manuel Miranda's Tony Award-winning musical In the Heights is a universal theme that is typically absent in works highlighting the realities and joys of Latin Americans: the nuances of the American dream.
Although the newly released film adaption, directed by Jon M. Chu, missed box-office expectations this weekend with $11.4 million, what it got right, according to fans, was the notion that Latin Americans are not a monolith. Making a clear separation from the typical tropes — the Latin lover, the buffoon, the illegal, the hot-tempered husband, the criminal, the gangbanger, etc. — In the Heights unveils a slice of life seldom seen in mainstream projects.
"For decades it was very common for Hollywood movies to associate Latinos with negative images such as prostitution, drug dealing, and violence," New York City Councilmember Ydanis Rodriguez, who represents the district that includes the film's setting of Washington Heights, tells Yahoo Entertainment. "The In the Heights film shows the world we are so much more."
However, the film was also the target of criticism over the weekend regarding its lack of Afro-Latino representation. Miranda on Monday penned a passionate post on social media, admitting «in trying to paint a mosaic of this community, we fell short.»