The good, the bad and the deadly: Daily official info flow on COVID
View(s):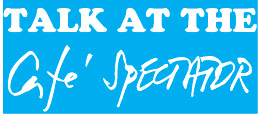 The spread of news over COVID -19 in Sri Lanka is as fast as the deadly coronavirus.
Whilst the only formal source for the public is the Government, reporting accounts which are diametrically opposite and often correct, is the social media. Sri Lankans discerning enough can gauge that in this age of new technology, including the wide use of smartphone, which is propaganda, and which is not. They do not get swayed by misleading official claims. So why then is an official information overload with the critical factors missing?
Do those who disseminate them believe that the public would swallow what they say hook, line, and sinker?
First to the daily pattern in the flow of information. As the morning grows, the first to come is the official announcement that anything between 1,500 to 2,500 patients have recovered from hospitals. That is "good news." This is followed in the evening with a preliminary announcement about the active cases for the day. Other than a couple of days when it overshot the 3,000 mark, they are always below this figure. Then, late at night comes the death toll.
Unusual enough, one day, the death count was delayed. It came only in the evening and declared 101, the highest number for the day, were dead. That sent a clear message that the COVID-19 pandemic in Sri Lanka had reached unexpectedly uncontrollable proportions.
Embarrassed officials found a way of explaining this high figure. A note they circulated gave a breakdown to show those deaths were for 13 days. How it missed the daily death toll is one question. These 13 days included deaths of one, two or 14 deaths. For example, on May 8, there was only one death and on May 15 there was another death. In the days in between, there have been no deaths if one were to go by that note. The officials expect the public to simply swallow their claims. Then, comes the case of top officials declaring that the lockdown would be lifted only to contradict themselves and declare it would continue. Is it a case of their ignorance or unfamiliarity with the current issues?
Why are death tolls kept low? The answer seems to have come from the Association of Medical Specialists. They said in a letter to President Gotabaya Rajapaksa that the PCR tests were low. Thus, those afflicted with COVID-19 record a low number. The Association also said that there were patients sleeping on the floor of some hospitals.
This campaign of disinformation is the main reason why Colombo-based diplomatic missions, mostly representing western nations, have developed their own mechanisms to keep track of the number of cases and deaths. They have tasked their local staffers who are giving them a detailed update of the correct position.
---
Luxury house, COVID or no COVID
It is no secret that human adversity causes some, like ghouls, to prey on their fellow beings.
This story is about a new entrant politico and his newly built house. The advent of COVID-19 notwithstanding, it cost him over Rs 20 million, insiders say, to fully furnish his house. He is no doubt victorious.
---
Who's taking fish from beggars' plates?
During the current travel restrictions, some vendors such as vegetable sellers and fish traders were permitted to go to residential areas and sell their items, as they served a public need.
However, in Jaffna, fish seller claim they are forced to pay bribes to police personnel in Kopay to sell their products to area people.
One seller alleged that once a police officer solicited a bribe to allow him to do his business in a particular spot. He even agreed to issue an unofficial note in case another officer approached the trader for fresh bribes.
Fish traders took up the issue with the local authorities this week, complaining that what these police personnel were doing was like taking food from the plates of beggars while they were going through extreme difficulties to feed their families.
---
Brussels envoy as DG Colombo Plan
The Ministry of Foreign Affairs has named Grace Asirwatham to be the new Director General of Colombo Plan.
She is now Sri Lanka's Ambassador to Brussels and is a career service officer.
---
Passport to key diplomatic post
The talk in the corridors of the Foreign Ministry is the appointment of a number two to a key diplomatic assignment.
Years ago, the man in question, insiders say, was caught when two foreign passports fell from his pocket in an international airport. He was interdicted and an investigation was held.
---
Mowlana left high and dry as ambitious politico gets cold feet
This mowlana, or Muslim cleric of sorts, was also a sorcerer and lived in a village not far off Colombo.The retinue that visited him to seek what the future holds included politicians and bureaucrats too. One of them was a regular and went there every week. His ambition was high – he wanted to know when he would become Defence Minister. He not only sought the mowlana's blessings but also whatever mantra he could perform to make his dream come true.It was only after many weekly visits did the man realize that he was going to a village that was under close watch. Why? The wife of Zahran Hashim, one of the master minds of the Easter Sunday attacks, was from that village.
He had not gone there thereafter. The mowlana is waiting with open hands to receive him and his santhosam.
---
New US ambassador coming to Lanka with special focus on China and Indo-Pacific region
The White House on Tuesday announced that President Joe Biden had nominated Julie Chung as the country's new ambassador to Sri Lanka. She is a career member of the Senior Foreign Service and class of Minister-Counsellor.
The appointment is significant for two reasons. First, this is the first time, the US President appointed an ambassador to Sri Lanka exclusively. In the past US mission overlooked the Maldives also but with the Maldives becoming a virtual US military base, the US will have its own ambassador there.
Secondly, Ms Chung is currently serving as acting Assistant Secretary of the Bureau of Western Hemisphere Affairs at the U.S. Department of State and a seasoned US diplomatic personnel with expertise in South East Asia.
Her appointment came in the wake of growing Chinese influence in Sri Lanka in recent years. Ambassador Chung is also critical of Chinese influence in the Indo-Pacific region, often linking it with China's so-called 'debt diplomacy'.
When testified before the US Senate last year on China's role in the Indo-Pacific region, the South Korean born US diplomat noted that "their investment is hurting the environment and violating local labour laws. We've brought these issues to light with the region and raised it with our government counterparts."
---
For TNA, when President's door closes, India's door opens
A group of Tamil National Alliance (TNA) Parliamentarians led by its leader R. Sampanthan was in Colombo on Wednesday to take part in the meeting with President Gotabaya Rajapaksa — the first of its sort with the party since President Rajapaksa took office, but a last minute cancellation did not go waste.
They had scheduled a meeting with Indian High Commissioner Gopal Bagley to debrief him on their talks with the President. They went ahead with the meeting and discussed the possibilities of developing Northern and Eastern provinces with more Indian grants. Yes, India assured the delegation once again that it would continue to urge the government to fully implement power devolution under the 13th Amendment.
---
Two of their own under the microscope
At least two Cabinet Ministers have come under the microscope of ruling alliance leaders for alleged misconduct.
One comes from a district south of Colombo. He was earlier associated with many a golden deal.
The other, is a vociferous revolutionary, who has been a campaigner against the very activities he is accused of.
The complaints to the boss did not come from anyone outside. It was from top bureaucrats who served them. They have provided chapter and verse of the duo's activities.