Quite an energetic minister these days
View(s):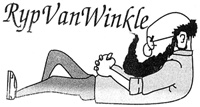 My dear Udaya,
I write to you because you seem to be at the centre of the controversial fuel price increase, a decision which will raise the price of almost everything in the market, and make many people forget even the current crisis with the coronavirus and the prolonged lockdown.
What is puzzling is the fact that this increase has been announced at this time. There are many people who are unable to earn a day's living because of the lockdown, which we pretend are only 'travel restrictions' as they are officially called. The fuel price hike will be a cruel blow to them.
Now, for some strange reason, Udaya, certain people in the government are telling us that this is all your work, and that it has brought the government into disrepute. They even go so far as to suggest that you should resign – and these people are not in the opposition but officials in your own party!
We can't just ignore these noises either, because leading this chorus against you is that Sagara chap, who is no less than the general secretary of the 'pohottuwa' party, the party from which all of you contested the last election. In fact, he would have signed your nomination papers for the election.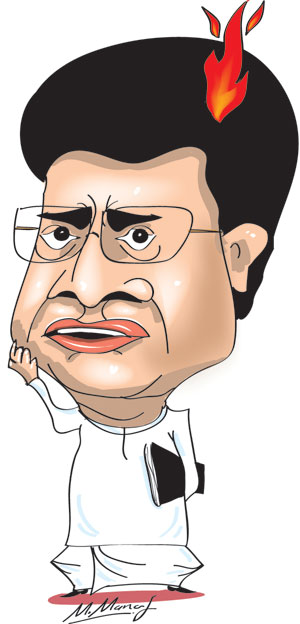 This is also not the first time that this little-known Sagara chap has made similar noises. We remember how he erupted a few months ago when your fellow minion in the pohottuwa-led coalition, Wimal sahodaraya said that Gota maama should be allowed to play a 'leadership role' in the party.
This same Sagara chap made headlines then, saying Wimal sahodaraya had no business to talk about leadership issues of the pohottuwa party. He claimed it was an insult to Mahinda maama who was leading the pohottuwa and asked him to apologise. That never happened, and we all forgot about it.
Don't get me wrong. We know that you think you are an important person in this government. You did play an important role in bringing Mahinda maama back into active politics when he lost the big election to Cheerio Sirisena some six years ago, but right now, you are not that important.
We also know very well, Udaya, that even though you are the Minister of Energy you can't wake up one fine morning and drink your cup of 'kola kenda' and then decide "I will increase the price of petrol today." That is not how decisions are taken in Paradise.
We do know that in terms of decision making, whatever Gota maama wants, he gets. All you ministers have to do is nod and say "Ow, Sir". If you have any doubts, just ask Pavithra about how the pandemic is being managed, where the only person who may be able to offer an opinion is Shavendra.
That is why we wonder whether this Sagara chap is making allegations against you after receiving instructions from someone important to do so. Surely, being a newcomer to Parliament he wouldn't take on a minister on his own. As to who that important person may be, your guess is as good as mine.
This confusion is made worse when someone like Lansa speaks out and says the decision to raise oil prices wouldn't have been made if Basil maama was in town, instead of taking wing to his home in America. Of course, Lansa doesn't say what magical powers Basil maama has to prevent a price hike.
Then we have that Cabraal chap, who is now in Parliament after heading the Big Bank during Mahinda maama's time, happily telling us that despite the recent increase in fuel prices, we still have the cheapest petrol prices in the region. He is being sensitive to public opinion, isn't he?
We also heard that, because of all this fuss about who decided to increase oil prices, the 'telephone' chaps in the Opposition want to move a vote of No-Confidence against you. You can't blame them for wanting to make you look bad – but it will be interesting to see whether Sagara and Lansa vote for you.
Anyway, I hope you realise that although the media is full of these calls for your resignation, people in Paradise couldn't care any less. What most of them are worried about is how to survive until the next day, because right now, if the coronavirus doesn't kill them, the prices of essential items will.
These people would appreciate less drama about who increased the price of fuel, and more effort into bringing down the prices of essential items. That though will not happen because it is quite convenient to blame it on you for now and wait for the fuss to die down while you take the blame, isn't it, Udaya?
Yours truly,
Punchi Putha
PS: Even if the calls for your resignation are persistent and you are embarrassed during the proposed No-Confidence motion, you could always submit an affidavit saying you didn't order the oil price hike. After all, you are quite the expert on getting a job done using an affidavit, aren't you?