Glitter of Paris
View(s):

It happened. Pleasing side of this year's Paris event was the parade of colour filled youthful talents surfacing, valour of untrained field of players exhibiting the art of survival with mental strength. Rafael Nadal went going for his ten plus 'x' title run and women and men giving captivating art of sand court tennis solely for the TV screen in the lockdown induced event. Enormous empty stands had an eerie emotional appeal. Paris event even with restriction stood up to its reputation.

The event was for the 'French Open 2021′, played at the famous and traditional home, Roland-Garros stadium in Paris. Began with a week delay from its scheduled date. In all, European Clay court schedule was completed, a victory over Covid-19. Paris however, had a price to pay with player absenteeism due to travel regulations, untrained players injury preventive walkouts of Roger Federer at 39 years of age and WTA number one Ashleigh Barty again. There was a progressive revolution demanding reform to professional participatory format by Naomi Osaka.

Osaka's revolt

A justified revolt by none other than multiple Grand Slam winner Naomi Osaka became a revelation of a player's longstanding discomfort. This will result in some changes to the post match 'grilling' by the press. In sport reporting, better to write what seen than said. This could be the base for Osaka's issue to revolt. After officials levelling the guns at her, punishing her with a USD 15,000 fine and Osaka gracefully but unavoidably withdrawing, authorities realised the cause was more in their side than in Osaka. A sentiment echoed around the globe. A reminder; events can survive without officials but not without players. There has been player walkouts, during the transition war from amateurs-only to Open tennis. Players won!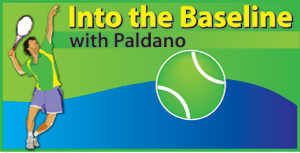 Sport is a physical expression of skill and mental strength. Press must be knowledgeable to write action seen and not words spoken. ATP, WTA and Grand Slam have indicated that they will work out a solution for this. The present system is placing fans and media over players in its priority. Osaka having paid a price with this tournament repertoire mentally, over the past few years, rightfully, is questioning this. Support for her was overwhelming from fellow players. It was so high to the extent it send shivers to Grand Slam body and other event organisers. They professed that a change.
Paris quarter-final lineup
The quarter-final lineup of Paris 35 million Euro prize money event is also the who-is-who in tennis now. No one get a slot in it by mistake. In women quarter-final list there was a teenage talent Coco Gauff [17], current title holder Iga Swiatek [20], Elena Rybakina [21], she beat Serena Williams, Sakkari, first Greek women in grand Slam quarters, Pavlyuchenkova in her 52th attempt, Badosa, former French Open junior title holder, Krejchikova and Zidanzek reaching fame.
Men had Zverev, never have I seen him playing this well, prince in waiting Greek Tsitsipas, charming calculator with lethal weaponry Medvedev, unimpressive and deadly in a battle Schwartman, formidable on clay Italian Berrettini, made to last Spaniard Fokina and the two known battle hardened warriors Djokovic and Nadal. Their performances justified the French Open in present conditions.
Sand court tennis is a tough challenge to player. Not only they have to outplay their opponents in each long rally and outlast their opponents winning number of rallies to compile a set. In grand slam, men play best of five sets. A three-hour women's match is a regular affair and men can play up to five hours. Sustaining these mentally can leave scar. Grand slam have a draw of 128 players in Singles and is over two weeks. This means there can be no free day in the first week. In order to accommodate TV coverage, matches go late into midnight and players must be ready for another after just 24 hours, it is mandatory.
Development geography
At present, older known player-development zones, of the world are fading in terms of producing recognisable players. Southern Europe states and the Eastern Europe states with their independence in the early 1990′s are coming out strong. Almost every Eastern European country has good players. This is permitting players to gain match play maturity within their country or in the very neighbourhood countries. In creating the annual calendar by WTA and ATP, they are more than happy to have as many events with minimum travel.  South East Asian cluster of nations to which we belong to had numbers, in events and players. This has changed and the region is ineffective now, this is our issue.
Return of Sand and Grass
Sand court is one of the two original surfaces of tennis. The other was grass. Asphalt / concrete surfaces gained popularity because of its all-weather compatibility. Present technology now permits high-end retractable court cover as an added attraction to stadium courts. With retractable court cover becoming ever so popular, sand and grass courts may resurface again. Asphalt concrete courts reduces playing life span of players. Knees and ankles wear out before time playing on hard surfaces. This year the calendar carried more of grass court events in European zone before Wimbledon.
—George Paldano, former international player; Accredited Coach of German Tennis Federation; National coach Brunei and Sri Lanka, coached ATP, WTA and ITF top 200 ranked players, Davis Cup, Federation Cup coach. — geodano2015@gmail.com