More 'classic' tweets courtesy Foreign Ministry
View(s):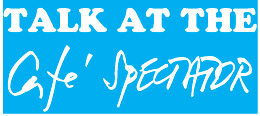 The Foreign Ministry's Media mandarins have added two more to  their repertoire through recent tweets.
One said, "Addressing the officers of French Navy ships Tonnerre and Surcous which called at the Port of Colombo today (June  7) Foreign Secretary Admiral Prof. Jayanath Colombage emphasised the context of Indo-Pacific strategy from Sri Lanka's and India's perspective."
The Foreign Secretary seems to be speaking as spokesperson for the Government of India too.
Another tweet said, "Foreign Secretary Colombage also stressed the importance of maintaining the sanctity of the Indian Ocean."
Sanctity? Does that not mean "the state or quality of being holy, sacred, or saintly?"
---
New nominee as Canadian envoy  after first was frowned upon
Harsha Navaratne has been named as Sri Lanka's High Commissioner to Canada.
His name has been forwarded by the Foreign Ministry to the Canadian External Affairs Ministry.
Mr Navaratne is now a member of the Human Rights Commission.
Earlier, the nomination of Sumangala Dias, onetime Commander of the Sri Lanka Air Force, did not meet Canada's approval.