Urgent economic reforms needed to overhaul the economy
By Jayampathy Jayasinghe
View(s):
Sri Lanka's economy has to be strengthened through exports and attracting foreign investment to the country.
On both these counts Sri Lanka has failed dramatically over the past years, said economist Dr. Chandranath Amarasekera at the monthly meeting of the Sunday Times Business Club (STBC) held during a webinar this week. The discussion was centred on interest rates in Sri Lanka. While Dr. Amarasekara is Director of Economic Research at the Central Bank of Sri Lanka, he prefaced his remarks by saying that his 'comments' were of a personal nature and not that of the bank.
He said the Central Bank is closely working on the prevailing interest rates of the country. Interest rates are linked to all variables across the economy such as cost of production, imports, exports, government expenditure, inflation, private sector credit, and GDP. If the country is fully open one cannot have a stable exchange rate policy
Dr. Amarasekera said that maintaining a stable exchange rate does not have to depend on monetary policy. Restricting foreign exchange outflows and restricting imports have resulted in maintaining a stable exchange rate policy. "We saw huge outflows from the capital market at the outset of the pandemic. We maintained a high level of liquidity after March 2020 that helped to maintain a low interest rates that helped the financial sector to provide the required funding for businesses to individuals and the government. We have been pumping liquidity to the market and using policy interest rates. Even the bank rates were reduced substantially and several credit schemes were introduced. This was made possible due to low inflation," he said. Referring to deposit rates he said it has come down marginally. "We want the lending rates to drop to boost economic activity of the private sector."
He agreed that falling interest rates have affected savers who depended on interest income for their monthly expenditure and said one of the ways of overcoming this situation was introducing a contributory pension scheme for the private sector which would help a private sector employee to receive a pension after retirement.
The second panellist at the discussion, Dhananath Fernando, Chief Operating Officer of Advocata Institute, said interest rates and money supply are connected all over. When it comes to the money market the government is a big player. With low interest rates people can borrow and spend and the credit system works. Although vehicle imports have been curtailed the person who intends in buying a vehicle may utilise that money for some other purpose like building a house.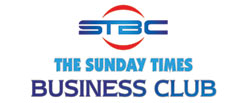 This will inevitably result in other purchases like buying steel and other raw material that has to be imported into the country. The government financing cost is high due to the debt situation in the country. The issuance of Treasury bills also has failed to raise money and the government had to buy them all.
"The global economy is on a downward trend but we have to provide a stimulus package for people to spend and stay afloat. When the exchange rate comes under pressure we have to dilute foreign reserves which has a negative impact so economic reforms are needed to put the economy on the right track. If this was not done it will come at a serious cost. Due to import restriction fishermen have been smuggling turmeric with Indian fishermen that may have contributed in spreading the COVID-19 variant to Sri Lanka. There are unintended consequences when imposing import restrictions. We have to revalue our import substitution strategy," he added.