A bygone judicial institution
View(s):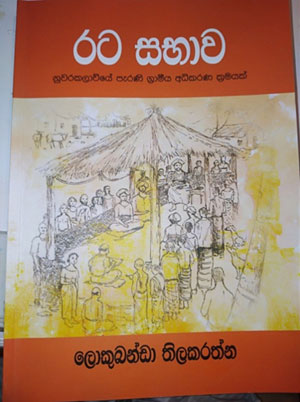 Lokubanda Tillekeratna hailing from the village of Maradankalla, Mihintale, son of the late Seneviratne-Banda, former Wel-Vidane has launched his book 'Rata Sabha: The ancient legal system of the Nuwara-Kalaaviya'.
The book details the treasured rural judicial institution that prevailed until the end of the 1930s. This was the only means by which villagers in Nuwara-Kalaaviya, parts of Matale, Sath- Korale and Sinhala Pattuwa of Vavuniya were able to resolve their mundane conflicts and caste issues, ensuring harmony among the people.
This publication is of historical importance to learn of the indigenous practices which allowed the villagers to bypass issues being decided by English-speaking lawyers and judges who brought in procedures foreign to the villagers.
The book is available in Sinhala at Rs. 300 at the Sarasavi Bookshops and will be available in English soon.