Dr. Fernando's remedy for ailing football
By Naushad Amit
Reveals manifesto 'Football First, Let's Play' aiming brighter future
View(s):
Aiming extensively to revamp and develop the overall standards of football, Dr. Manil Fernando, who is in contention for the chief position in the Football Federation of Sri Lanka (FFSL), pointed out that the local governing body of the most followed global sport should come out of its traditional ethics if the sport is to move forward.
Dr. Fernando, an Orthopaedic Surgeon and a qualified practitioner on Sport Injury, said he is on a mission to find the most appropriate cure to the present ailments of Sri Lanka football. The son of Manilal Fernando, who is currently serving a complete ban from all football-related activities since 2013, confidently stated that digging into the past and stagnating at the same position is not the best way forward.
"My objective initially is to put all structures into its rightful place. I'm only going to contest if I have at least done a part of this, otherwise I don't need to be in football, and I'll do something else happily. If I'm going to meet the press next time then it means that I have achieved a part of this and we are going to work on the next structure. But if most of these are done, and if it continues year on year, with necessary changes to make it a little better with new things coming in, then I can feel a continuity of my objectives," said Dr. Fernando revealing his strategies through a manifesto titled 'Football First, Let's Play'.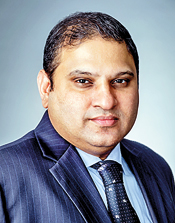 Focusing to rebuild the sport from scratch, Dr. Fernando has covered almost all areas that needs to be addressed, from administration, competitions, youth and grassroots, women's football, digitalizing both on and off the field, media and marketing, national teams, coach education, development of referees and member associations. He even pointed out the need to work in cohesion with the Ministry of Sports, FIFA and the Asian Football Confederation, in making football the premier sport in Sri Lanka.
But with many challenges ahead other than his rivals, who are running for office, such as the ongoing COVID-19 pandemic and the FFSL constitution, which needs to be amended to fit the requirements of FIFA and the local Sports Law, Dr. Fernando is certain that he could lay the foundation for a solid plan to help football achieve more respect and love.
"One of the main reasons is there are slight confusions with the current tenure of FFSL administration. I think it is a term of one year but FIFA's guidelines say something else. If we win, after 75 days we must appoint an election committee and conduct a proper election under an amended constitution. That's another setback for anyone who wins this election, because if the tenure is one year, then there will be less than six months left to do the planned projects."
Dr. Fernando said that planning to achieve a certain level in another 10 years will be futile unless important matters are sorted out and nothing is done in the present time.
"That's not the way. Once we set up policies they shouldn't change, we must have stability. Our biggest problem is we don't have a cemented and sustainable plan that will benefit football in the long run," he pointed out.
To achieve his and his team's goals which were stated in the manifesto, Dr. Fernando will lead his team of administrators to firstly clear the air by making necessary amendments to the FFSL constitution. The outgoing FFSL administration, Dr. Fernando included, have extensively discussed several times with the FIFA after studying its constitution seriously. FIFA has had concerns on appointing a paid secretary, tenure of four years and term and age limits and more importantly the independence of the organisation. These are current norms adhered by all FIFA member countries globally.
"There are very few grey areas; once we are elected matters will be discussed with FIFA. We all are well aware that the country's sports law must be respected and that the constitutions of all local sports bodies must align with it. Because of the current global situation there were delays, but we will be able to make all amendments and finalise matters about the constitution very soon."
Dr. Fernando, a member of FFSL in different capacities, has been involved with the administration for years and he will be contesting against the outgoing General Secretary, U.L. Jaswar. The outgoing FFSL President, Anura de Silva is aligned with Dr. Fernando and will be contesting for the position of General Secretary. Former FFSL President Ranjith Rodrigo has teamed up with Jaswar and will contest against Dr. Fernando's team.
The FFSL elections are scheduled to take place on June 1 at the BMICH, Colombo.