A gloomy Vesak
Text and pix by Akila Jayawardena
View(s):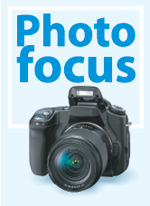 Street vendors on Friday were seen selling Vesak lanterns and decorations around Colombo and suburbs ahead of a three day lockdown coming into effect until Tuesday morning, and to be reimposed by night on the same day covering the Vesak days.
The Vesak festival holds a very special place in  the hearts of Buddhists.Vesak is celebrated in many ways including amisa pooja, meaning paying homage by offering material things; people tend to decorate their places with Vesak lanterns.
Vesak will be celebrated in a low-key manner for the third consecutive year following the Easter Sunday attack and Covid pandemic.
At the beginning of the Vesak season, usully, road sides along Colombo and suburbs are filled with temporary vendors selling Vesak lanterns, buckets, lights. etc. This year it's all quiet, with few buyers. Sellers had prepared for it during the past  two months,  but due to the lockdown they  couldn't sell most of it.
Traders lament their missed opportunities. With so many unable to earn a regular income, selling lanterns would have helped them out of a financial crisis.