Maldives' Speaker bounces back as Foreign Ministry gives him new name
View(s):

He is easily one of the flamboyant politicians in the Republic of Maldives.

A believer in democracy and human rights, Mohamed Nasheed was once the elected President of the archipelago, a haven for tourists and rich in marine resources.

Just days earlier, he was given up for good after an improvised explosive device exploded when he was returning from a meeting in the capital island of Male. His lung was damaged, and a shrapnel missed his heart only by less than an inch. Doctors were against flying him out in an air ambulance for treatment in Singapore. Moving his body, they warned, would have been an anathema. He left Male on Thursday to Germany for treatment.  He was accompanied by a personal security contingent. In addition, the government has also given him an official residence.  And suddenly this week, doctors and family members were thrilled when he gained consciousness.

At the time the incident occurred, he was returning after a meeting with President Ibrahim Soli, a personal friend. Nasheed is the Speaker of the Majlis or Parliament.

In the weeks before the incident, he had been discussing a proposal for the Maldives to return to parliamentary rule with a Prime Minister.

Now, detectives from Australia's Federal Police have arrived to conduct a full investigation. There were messages from the world over wishing Mr Nasheed an early recovery.

Alas, the message from the Sri Lanka Foreign Ministry showed that everything is foreign to them. A statement condemning the incident described him as Mohamed Abdulla Nasheed. It appears that the Foreign Ministry has not verified the name. There is no Abdulla in his name.

One of Mr. Nasheed's efforts as President, which received worldwide publicity, was the Cabinet meeting he chaired underwater wearing diving gear.

His ministers and donned diving gear and the exercise was designed to draw world attention to what would happen to Maldives due to global warming.
---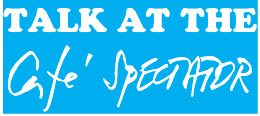 No show by  Weerawansa as  ruling  alliance  partner leaders meet
National Freedom Front (NFF) leader and Minister Wimal Weerawansa was a notable absentee when partner leaders of the ruling alliance met at Temple Trees last Tuesday.
In marked contrast, his political bete noir Basil Rajapaksa was present at the meeting and shared the head table with Prof. G.L. Peiris, Premier Rajapaksa (who presided) and Foreign Minister, Dinesh Gunawardena, who is Leader of the House.
Basil Rajapaksa left for Los Angeles later in the week to join his family who are living there.
---
Minister sets bad example, breaks travel restrictions
Everyone is equal, but some are more equal is an old quote from the famous book Animal Farm by George Orwell.  And so it is in this resplendent  isle.
While everyone is asked to adhere to strict travel restrictions and lockdowns, a Cabinet Minister showed the way to break all those requests of his own government. He went with his family from the North Western Province to Riverstone in the cool climes of Matale in the Central Province.
Then disaster struck. Though the site is popular among tourists for its scenic beauty, it is also well known for its leeches. The Minister's daughter was bitten by leeches  so badly that she had to be rushed by the Minister's security detail to the nearby Dambulla hospital for treatment.
Elsewhere,  police were warning or turning away hundreds of persons for violating the travel restrictions and were seen putting up checkpoints on main roads to ensure people adhered to COVID-19 regulations.
"One law, one country" is the Minister's government's credo.
---
Scramble for bottle ends in traffic chaos in Jaffna
On Wednesday, shortly after the Government announced that a three-day travel restriction would be coming into effect until Monday, many lined up in front of grocery stores to stock up on adequate supplies.
Then, there was another group of law-abiding citizens who lined up in front of liquor stores to make sure they had adequate 'supplies' during the weekend. In some instances, they were not so law-abiding having openly violated COVID-19 health regulations, in a scramble for the 'bottle'.
At a wine store in Puloly, Jaffna, there was utter chaos as people lined up in a long queue along the street creating traffic congestions in the streets nearby. Since many police personnel tested positive to COVID-19 in the North, there were no traffic police officials to control the chaos in the suburban city.
---
Lawyer takes up case of missing dogs
A leading lawyer in Jaffna used to feed stray dogs near the Jaffna High Court complex every week. Returning after a brief trip to Colombo last week, he was shocked to see there was not a single dog on the premises.
When he inquired from Court staff about the sudden disappearance of the dogs, he was not given a satisfactory answer. He later got to know that the Jaffna Municipal Council had taken some'steps' following complaints to remove those stray dogs and admitted them to a dog foster home in Jaffna.
The lawyer, not convinced with the explanation visited the foster home to see the dogs, but found some missing. The lawyer hasn't given up the search. If only he can file a Habeas Corpus application, he must be thinking.
---
FM's pat on the back for NYPD
Foreign Minister, Dinesh Gunawar-dena was full of praise for the New York Police.
The precinct which covered the office of the Permanent Representative offices to the UN received a complaint months earlier that a Buddha statute had been lost. During a raid, the Police had recovered the statue and restored it to the rightful owner.
"I must commend their action," he told the Sunday Times.