A sinking ship
View(s):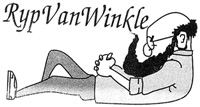 My dear Gota maamey,
I thought I must write to you even if the current situation is such, you must be feeling that all about you are losing their heads and blaming it on you. To put it mildly, Paradise is facing an unprecedented situation and you need all the right help and advice. Unfortunately, you don't seem to be getting that.
They say a week is a long time in politics, so a year is like an era. You would have realised that now. Around this time last year, you closed our borders, ordered lockdowns and – despite the many hardships we faced at the time – we were alive and well. As a result, people were singing your praises.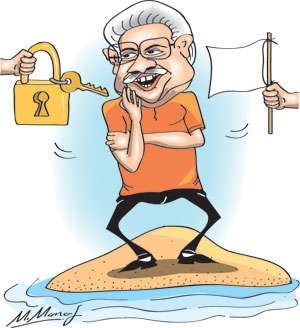 They were even comparing you with what might have happened had Cheerio Sirisena and the 'yahapaalanaya' lot been in charge and thanking their stars that they were not. No wonder then that, when the polls were held at last in August, they gave you and the 'pohottuwa' a record majority.
That was just nine months ago. How different matters are now! Thousands are getting infected and dozens of people are dying daily. It is unfair to put all the blame on you but I hope you recognise that we have been getting mixed messages about the pandemic from various ministers and officials.
It doesn't look good when your Health Minister is smashing pots of holy water and drinking dubious potions to beat a virus that has defeated scientists the world over. It is worse when, soon after the lockdown, your cousin brings down tourists from Ukraine who go gallivanting around the country.
We all know you are a military man and that you trust the military to get the job done, as you did once with the terrorists. With all due respect to Shavendra, I don't think that putting a military man in charge of the Task Force dealing with what was essentially a medical crisis was your best decision.
That is probably why, when the second wave emerged, we were told there was no 'community transmission' but only two clusters in Minuwangoda and Peliyagoda. We were asked to believe that everyone who was infected at that time either went to a garment factory or a fish market!
Part of the blame must also go to the doctors who kept silent but they say that they could say or do little on their own when decisions were taken over and above them. Their usually vociferous trade union also kept mostly silent, but that was only to be expected because Padeniya was beholden to you.
Now even the various doctors' organisations are saying the same thing – go for a lockdown or face thousands of deaths. It is not often that these squabbling doctors speak in one voice.  It is even less often that the GMOA says what you don't want to hear. So, something serious is about to happen.
What is also clear is that your advisors got the vaccine distribution all wrong. A child studying for the 'pahey shishyathvey' is able to divide twelve million by two but your officials couldn't do that. As a result, most of those who received one dose of the vaccine now don't have a second dose available.
We know China is your friend and is one of the few friends we have left. They agreed to give us some vaccines. That still required approval and when respected medical experts refused approval because there wasn't enough data, that Johnny-come-lately Jayasumana thought he can just sack the experts!
As if that isn't enough, your new recruit, Kingsley, perhaps in his first task, said that after you had a chat with the WHO boss, he approved the Chinese vaccine for emergency use the same evening. The WHO now says that is not so and their process took months. Why is taking the credit so important?
We heard you say several times that a lockdown is not possible because it will hurt the economy too much. We don't know whether your economic advisors told you that, whether your medical advisors said that or whether you yourself made that decision. Whoever it was, I think they got it wrong.
Right now, there are still Generals, officials and ministers who say a lockdown is not needed when we now have a lockdown in all but name with a virtual curfew and travel restrictions. It is like saying there is no community transmission when it was rampant. Who are we trying to fool, Gota maamey?
When a majority of people chose you one and a half years ago, you promised you would 'change the system'. Had you done that, we would have dealt with this crisis better. What has happened instead is that the system has changed you. That is sad for you but sadder still for Paradise, Gota maamey!
Yours truly,
Punchi Putha
PS: You postponed a visit to the United States despite becoming a grandfather for the first time. You stayed to deal with the pandemic. A few days later though, we were told that Basil maama had left.  The last time he got going was when the going got tough. Is it a sign of things to come?