SLIIT to Grant Scholarships Worth Millions to Top GCE A/L Performers
View(s):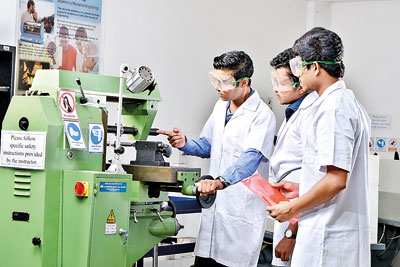 30th April 2021: SLIIT leads the way in rewarding academic excellence by offering full scholarships to the top three performers of the 2020 GCE Advanced Level examination in the Physical Science and Commerce streams.  Each scholarship includes full tuition fees and a living allowance of Rs. 160,0000 per academic year for four years. The total value of these scholarships would be Rs. 2.6 Mn for an engineering student and Rs. 1.72 Mn for computing and business students.  SLIIT also has plans to extend the scholarship to other streams, including the franchised degree programmes offered in collaboration with foreign universities.
This new scholarship programme is in addition to the merit-based scholarships SLIIT already offers to students with 3A's at the local GCE (A/L) or 3A*s at the London or Cambridge GCE A/L.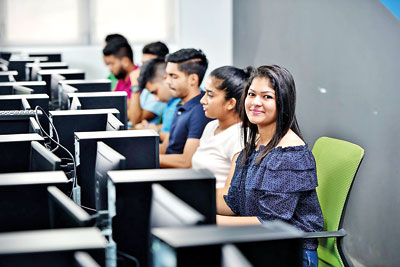 Commenting on the initiative, Professor Nimal Rajapakse, Deputy Vice-Chancellor Academic, SLIIT, said, "We are honoured to recognise exceptional students and invite them to pursue their career aspirations by studying at SLIIT. As a not-for-profit educational institution,  SLIIT's priorities are students, the quality of its degree programmes, and graduates' job skills. Education has the power to transform the lives of young people, and SLIIT is renowned for offering students with mentoring opportunities, internships and career guidance  to fulfil their ambitions and dreams."
In 2019/2020, the institute created history by disbursing over Rs. 64 million worth scholarships to students as a part of its social responsibility initiative. These scholarships were granted to students following degree programmes in IT, Business, Engineering, Education, Science, Architecture, Quantity Surveying, Bio-Technology, Psychology, Nursing and Law.
Owing to SLIIT's leadership position in the industry and corporate partnerships, the university also receives scholarships from external sponsors.  These include full-tuition scholarships to complete the BSc degrees in Information Technology offered by IFS and other leading IT & Software Development companies and scholarships sponsored by LOLC, all of which promise internships and employment opportunities upon graduation.
Apart from these scholarship schemes, SLIIT supports the interest-free student loan scheme introduced by the government to expand higher education opportunities for deserving students. Through this loan scheme, SLIIT subsidizes hundreds of students from all corners of the country.  Since its inception, SLIIT's contributions to the higher education sector are unparalleled, resulting in thousands of skilled graduates who serve the industry and businesses in Sri Lanka and beyond and a large number of entrepreneurs with their business ventures creating jobs and driving the economy.