Sajith goes "shooting" leopard during moves to arrest Harin
View(s):

The main opposition party, the Samagi Jana Balawegaya (SJB) leader Sajith Premadasa, was on a search in the deep jungles of the south last week.

It was not for new members who wanted to join his alliance. He was looking for a rare species–the leopard–at the Yala national park.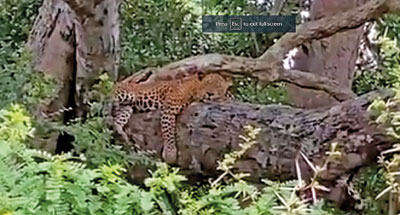 He drove his own Pajero, followed by his personal security detail in other vehicles. He gave a running commentary on failing to locate a leopard. Lo and behold, all of a sudden, he exhorted when he found a leopard resting on the branch of tree. While filming, the Opposition Leader gave a description of what he was doing.
This was while his SJB colleagues created a commotion in Parliament over alleged moves by the Criminal Investigation Department (CID) to arrest senior Parliamentarian Harin Fernando. Moreover, another SJB member, Rishad Bathiuddin is already in remand custody over the Easter Sunday attacks.
Ending his tour of Yala, Mr Premadasa rushed to Colombo. The next thing he did was to invite Colombo-based western diplomats for a meeting. Some turned up while others did not. There he complained about threats to democracy from the Government and about the arrests.
Click here to watch video, Appearing on this page is a shot by Mr Premadasa.
---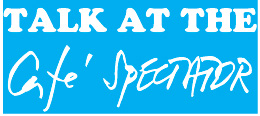 Profit means more than death for private medical institution
An Italian restaurant owner was admitted to a private medical institution. He was first diagnosed as suffering from dengue and was treated accordingly.
However, it later turned out that the person was a COVID-19 patient. It was confirmed, and the man died at the medical institution.
The medical institution concerned refused to release the body until the full bill was settled. The restaurateur's relatives and friends moved heaven and earth,  but it was of no avail. They raised almost 75 per cent of the bill and promised to pay the rest in just a day. Thus, the body was released.
The incident showed that some private medical institutions did not worry whether the dead person suffered from COVID-19 or not. They wanted their money first.
Little wonder these things go on because there are no tighter regulations to oversee private medical institutions.
---
Little China in Jaffna village
People of the Vathithiraayan village in Jaffna, were surprised to see a new architectural design similar to what they only saw in Chinese movies and posters. It had been erected in a privately owned children's park.
The building which reflects the unique Chinese architectural symbols such as the dragon and the phoenix also carries Chinese letters engraved on the building.
When asked about the building, the owner who commissioned the park said he found that the Chinese architectural designs are interesting and he wanted to create something similar which he hopes the locals, especially children would find interesting.
In the village, a local farmer commented that even the influence of Chinese culture on the island can be realised in the remote village as well.
---
Jaffna Hospital director under fire for allowing visit by TNA MPs
Two Jaffna district Tamil National Alliance (TNA) Parliamentarians visited the Jaffna Teaching Hospital last week, on an inspection tour to learn about the urgent needs and difficulties faced by the hospital administration.
Soon after the visit, the hospital director came under fire.
TNA Parliamentarians M.A. Sumanthiran and S. Shritharan visited the hospital last week to get to know the ground situation and urgent needs of the hospital first hand.
In Colombo, the Health Ministry reportedly asked for an explanation from the director on giving access to the two MPs.
---
Kerala ganja goes up in smoke
In recent years, smuggling illegal drugs, especially Kerala ganja, into the country across the Palk Strait has become a common phenomenon as the North became one of the main transshipment hubs for drugs and gold.
Usually, whenever there is an arrest, the seized contraband would be handed over to court for further legal action. As of now tonnes of Kerala cannabis are currently under the custody of various courts in the North.
On Wednesday, the Police were puzzled about what to do with a haul of 240kg of Kerala Cannabis found by Navy personnel on the Mathagal coastal area in Jaffna, before it was smuggled to the South.
The reason for the unwillingness to handle the seized contraband was due to COVID-19 concerns, as India is witnessing a catastrophic spread of the muted virus with a heavy death toll on a daily basis.
After the matter was discussed with the Courts and local health authorities, it was decided to burn the seized Kerala cannabis. Before burning the drug substances, Police personnel made sure that no one was nearby on the beach since inhaling cannabis smoke is equal to smoking.
---
Seeduwa like a sex den;  female students sound the alarm and Ministers promptly respond
Some young girls were called to Temple Trees this week, after one of them on her Twitter account, highlighted sexual harassment taking place close to their higher education institute in Seeduwa.-
The victim, who is following a degree in social work at the National Institute of Social Development at Liyanagemulla in Seeduwa, tweeted the continuous verbal harassment by men standing at the bus halts and on the Negombo-Seeduwa road, with some going to the extent of even touching girls who walk alone on the road.
"Seeduwa in Sri Lanka is not an area where girls can live. You won't be able to walk on the road after 4 p.m. Even boys around the age of 16-18 may call you a prostitute. Some men even try to touch women's body parts without any fear, no matter how many people walk on the road," she posted on Twitter.
"I wanted to warn on how unsafe the road was but was surprised to see Minister Namal Rajapaksa noticing my tweet and immediately responding to it," she said.
"Out of about 500 students in our Institute, about 400 are female students. Some are boarded around that area. Female Free Trade Zone workers too are being harassed. Men in vehicles stop by us asking for our price. There are sex workers hanging around bus halts, but we are students. The harassing should stop as it is causing fear and anxiety among our students, with some having fear of being raped," she said.
Namal Rajapaksa responded via his Twitter account "Everybody irrespective of gender, race or religion has a right to feel safe in Sri Lanka. I will take this matter up with Rear Admiral Sarath Weerasekara and the IGP. Will definitely do my utmost to ensure that no one will have to endure this type of harassment."
A meeting was held this week at Temple Trees attended by Minister Namal Rajapaksa, Public Security Minister Sarath Weerasekara, Women's Affairs State Minister Piyal Nishantha and senior ministry and Police officials.
Following the meeting, Minister Rajapaksa tweeted saying he was glad she stood up to harassment and brought the issue to light.
"We must all stand up against any form of violence and abuse against gender, religion and race! It is our duty to look out for each other!" he said.
Minister Weerasekara also tweeted assuring all that firm and concrete action would be taken with regard to this issue.
"Following the meeting we noticed Police officers deployed on the road," she said.