A precursor of sorts
View(s):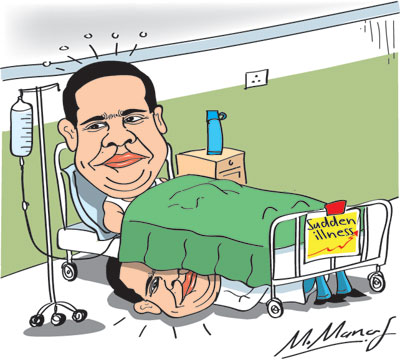 My dear Harin,
I thought I must write to you this week even though you are in hospital, recovering from a 'sudden illness' while there is a lot of speculation that moves are afoot to detain you. I thought it will be much easier to write to you while you are in hospital, rather than writing to you if you are in remand!
It is not surprising that you are being treated this way. Over the past few years, you demonstrated that you are one of the rising stars – and one of the few left – in what was then the Green party. Sadly, the Greens are a write-off these days, but you had the good sense to switch sides to the telephone party.
Your skills were first noticed, not when you first entered Parliament as a young man of just over 30 years of age, but when you resigned your seat to run for Chief Minister of the Uva Province. It was a bold move because your party was in the opposition and Uva was not your home turf.
Moreover, you were taking on a member of the 'R' clan who was Mahinda maama's nephew. I don't know whether you expected to win that race, but you didn't. You came a close second. However, that election signalled to everyone that Mahinda maama and the Blue party were not invincible.
The rest, as they say, is history. Cheerio Sirisena ousted Mahinda maama a few months later. When you returned to Parliament winning the most number of preferences from Badulla, the Green Man recognised your contribution, rewarding you with the only Cabinet post for those of your generation.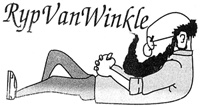 As we all now know with the benefit of hindsight, 'yahapalanaya' wasn't what it was meant to be. The differences between Cheerio Sirisena and the Green Man led to both of them squandering a historical opportunity to abolish the Presidency, eliminate corruption and get rid of crooks and thugs.
Cheerio Sirisena sacked the Green Man and re-instated his nemesis Mahinda maama. That was followed by the Easter attacks, and by the time 'yahapalanaya' ended, the Green party was in ruins with young Sajith breaking away and forming his own 'telephone' party.
Your next moment of fame came during the Easter attacks when you told the media – while the attacks were still going on – that your late father had advised you against going to church that Sunday. Although that got you lots of publicity, it also raised many questions about who knew what and when.
In a sense, that let the proverbial cat out of the bag suggesting that there was some information about the Easter attacks available beforehand but that it was not circulated widely enough. It also raised the possibility that, had that been done, the attacks could have been prevented and many lives saved.
The Green party and the 'yahapalanaya' had to pay the price. Gota maama cashed in, declaring soon after the attacks that he was offering himself as the candidate so he could save Paradise from terrorism – for a second time.
Much has happened since then. Cheerio Sirisena has decamped and is back with Mahinda maama, at least on paper.  The Commission he himself appointed has said he should be charged for negligence. The Cardinal is also breathing down the neck of the powers that be, asking that justice be done.
It is into this controversy that you decide to wade in, Harin. You made some startling revelations in Parliament, suggesting that more people knew about the Easter attacks than previously thought. You seem to be also hinting that the attacks were designed by someone with a specific objective in mind.
Then there was the time when you talked about 'Nandasena'. Gota maama wasn't very pleased with that. While you are saying all this, however, we wonder why your 'telephone' chaps are not speaking with a single voice and raising more concerns about how the Covid-19 crisis is being dealt with.
There is Sajith, saying that whatever said and done it was Cheerio Sirisena who gave him the chance to get work done when he was a minister. On the other hand, the Field Marshall is lambasting Sirisena for his claims that he was not informed of intelligence reports on the Easter attack beforehand.
The more worrying question is why the 'telephone' chaps are happy enough to engage in watchful expectation and masterly inactivity while the powers that be are busy mismanaging the pandemic, detaining parliamentarians and anyone else who raises their voice, and selling ports to the Chinese.
The 'telephone' chaps think the 'pohottuwa' fellows will mess things up so much that the people will be so fed up with them by the time of the next big elections, that they can come to power easily. Voters thought so six years ago and ended in a bigger mess. I don't think they will do so again, Harin.
Yours truly,
Punchi Putha
PS: We heard an undertaking being given that you won't be arrested at least until July. We also heard you asking for permission for Ranjan to attend Parliament while in prison. If you do join Ranjan and Rishard and this trend continues, the 'telephone' chaps can soon have their meetings in prison!