Plastic ban: Poor will be hit hard, say some;manufacturers must find alternatives, say others
By Tharushi Weerasinghe
View(s):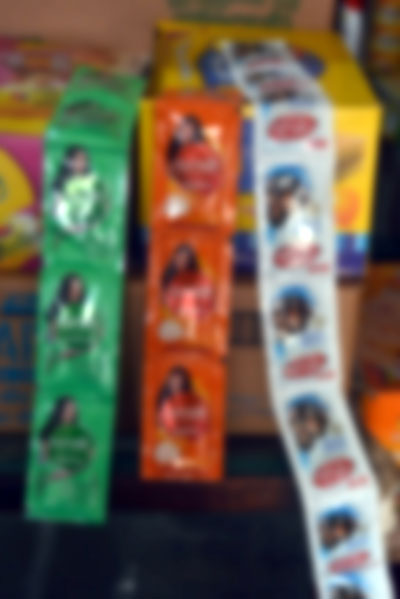 Sri Lanka's latest plastic ban is receiving mixed reviews with some commentators warning that the prohibition of sachet packets, in particular, will hit the poor and others insisting manufacturers must suck it up and find alternatives.
Effective from March 31 this year, Sri Lanka has prohibited the use of sachets containing 20ml or 20g and below (except for packing food and medicines); inflatable toys (except balloons, balls, water floating/pool toys and water sports gear); and cotton buds with plastic stems) except those used for medical/clinical treatment).
Those against the ban insist Sri Lanka has a waste management problem, not a plastics issue. The public would be hard-pressed to find a cheaper packaging option while all alternatives–including glass, steel and paper–also have their own negative impacts on the environment.
Around two decades ago, in the early days of the anti-plastics lobby, manufacturers tried to limit environmental damage through education, a manufacturer recalled, requesting anonymity. But education and media campaigns were unsuccessful due to the lack of Government support. Now, the more practical option was to dispose of this waste more responsibly.
"The ban of single-use plastics is now a global trend," countered Ajith de Alwis, Senior Professor in Chemical and Process Engineering. But a ban alone will not solve Sri Lanka's plastic problem.
"People need to be told why it's important to reduce plastic use," Prof de Alwis said, insisting that education and provision of plastic substitutes must go hand-in-hand with legislation. And the ban would need to be expanded to items like straws, another "redundant" polluter.
"While the ban is a step in the right direction, the modality of running it must also be looked at," he continued. Plastic was a cost-effective option and a glass alternative for certain products had its own set of issues, he said. "In a country where the cost of living is a huge problem, not taking the cost trade-off into consideration is a mistake," he held.
Prohibiting single-use plastics has been welcomed in most countries worldwide but Sri Lanka's ban specifically targets sachets, a product that low-income users depend on. Prof de Alwis accepted that but insisted sachet packaging practices had to stop and other approaches adopted to dispense products affordably. Technology must be brought into the solution.
Low-unit packs were introduced to the market by India to make products available to lower-income families. As the base is larger, with even a small margin companies can both sell more and earn more money. At the same time, the environmental impact is huge.
Small-scale shop-owners interviewed by the Sunday Times felt the ban was just propaganda. "Those things don't happen," one said, adding such laws were rarely effectively implemented. And if they are, it is the "podi minissu" (low-income and daily wage earners) who suffer.
"I recognise that sachets make things more affordable," said Anushka Wijesinha, economist and international consultant. "But, in this case, the environmental damage is simply too high and irreversible."
The absence of a system or culture of responsible disposal made it the only viable option now, Mr Wijesinha noted. The onus was on manufacturers to come up with a solution. Consumers had managed before sachets. Producers must create an accessible alternative.
While recycling helps, Sri Lanka lacked structures to facilitate this since waste segregation happens only in urban areas. At the end of the road, polluted waterways end up hurting low-income populations more as they were also dependent on open water sources.
It was clear by now that Sri Lanka must create a culture of "conscious consumerism"–consuming and throwing away less, Mr Wijesinha said. Sometimes, market forces alone cannot achieve this and regulations become necessary. Everyone has to adapt.
Unilever Sri Lanka, a leader in the sachet packet market, said in a statement that viable alternatives were being evaluated. "Interim measures using appropriate technology to optimize packaging consumption" have been initiated. The company also piloted a product-vending machine offering refills. This has been successful.
Sachet packaging allows the poor to enjoy quality products at low price, Unilever also said. While companies have tried to float recycle options like 'eco bricks', studies done by groups like the Centre for Environmental Justice show they cause a spike in micro-plastics (fragments less than 5mm in length).
The Unilever statement claims that 60 percent of Sri Lanka's households buy sachets. In future, consumers will need to purchase large packs equivalent to four to five single-use sachets. Nevertheless, the company has stopped producing 6ml shampoo sachets now. And alternatives are in the pipeline.  Corporates maintained they need time to research solutions acceptable to consumers. The gazette was published in 2021 and did not allow enough time to complete the complicated process of new packaging development.
But Government officials said they had been in touch with companies since the beginning of last year, meeting them for multiple discussions throughout the year to discuss the ban. Approximately 10 to 12 million sachets enter the market every month, said Sarojani Jayasekara, Director of Solid Waste at the Central Environmental Authority. And a report from the National Audit Office last year revealed that around 21,000 metric tons of plastic and polythene are added to Sri Lanka's environment annually.