Rupavahini telecasts Avurudu programme from 'Ape Gama'
View(s):

With a variety of programmes in line for this year's National New Year celebrations, The National Rupavahini will telecast 'Siri Laka Piri Avurudu Siri 2021', special Avurudu programme on April 13 and 14 on Rupavahini channel.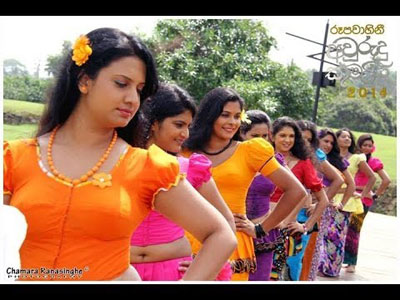 The series will feature a special New Year programme produced by Tharangi Athuraliya- 'Hiru Kendan Nekath Avith' at 9.30 pm on April 13.
The New Year Day on April 14 will start with New Year games from 5.30 am on April 14 at 'Ape Gama' premises in Battaramulla.
Throughout the day till 6 pm a number of New Year games will be shown and there will be some online games for which the viewers too could join from their homes.
'Ru Kirula' Special New Year Beauty Pageant to select 'Avurudu Kumari' will start at 6.00 pm and at 9.30 pm there will be musical concert with the participation of a number of popular singers. This programme is jointly presented by the SLRC and the Cultural Affairs Department.