Food for thought by journalist Asuntha
View(s):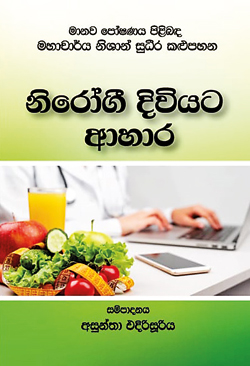 'Nirogi Diviyata Ahara' (Food for Healthy Living)  – journalist Asuntha Edirisuriya's latest book is based on her discussions with Prof. Nishan Sudheera Kalupahana of the Peradeniya University.
Included are topics such as food for a healthy lifestyle, nutrition for expectant mothers, nutritious food for teenagers, ad hoc use of vitamins and nutritional supplements, myths surrounding girls reaching puberty and their nutritional needs, best food for diabetics and many more such subjects of wide interest.
Published by Isa Publications, this is Asuntha's 15th book. It is available at leading bookshops at Rs 500.