Rainbow Sea Swim Challenge 2021
View(s):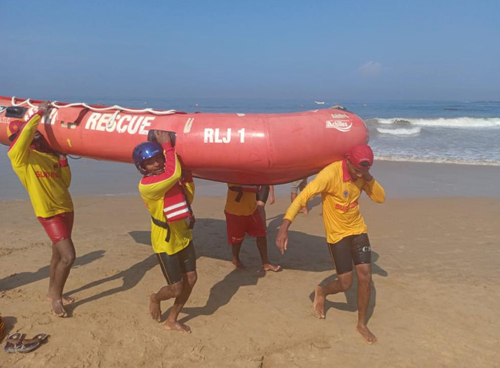 The Rainbow Sea Swim Challenge 2021, organised by Rainbow Swimming, in partnership with Sri Lanka Life Saving, was held on March 13 at the Sri Lanka Life Saving Head Office in Mt. Lavinia. With the objective of getting swimmers back into the ocean, the sea swim challenge was designed to task each individual to challenge themselves with their own distance or time target.
The last year saw all forms of aquatic events and competitions cease to exist due to the COVID-19 pandemic. With prior permission obtained from the health officials and all measures of social distancing and COVID-19 prevention guidelines adhered to, the Sea Swim Challenge was organised to create a path for swimmers to get back into competitive swimming.
Nevertheless, this itself remains a challenge as there are close to 5000 competitive swimmers within the Colombo region and only 225 competitors defied themselves to take on the challenge. The event saw a turnout of 225 participants starting from the ages of 8 years upwards who swam around a 150m or 600m triangle outlined in the ocean for the challenge.
The event paved way to first-time sea swimmers as well who experienced their very first deep-water swim. Certificates were awarded to all participants noting distance and total completion time. The event was officially sponsored by Sustagen Junior, Sustagen, Prima Kottu Mee and Kinley.