CMC to conduct Mayor's Challenge Trophy with wider perspective
Hockey
View(s):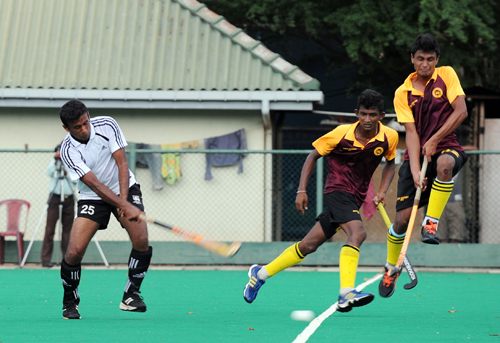 The Mayor's Challenge Trophy Hockey Tournament organised by the Sports and Recreation Department of the Colombo Municipal Council (CMC) will set off on April 1 at the Astro Turf in Colombo.
The tournament is played with the participation of 12 teams divided into four groups. This includes the top 11 hockey teams in the country and the host, CMC which is formed by the local players especially the school children in Colombo.
"Firstly, I thank all the teams and the sponsors who made the event possible. We've also planned to organise a football tournament this July. And we'll be conducting events for other sports as well. We're hoping to promote all sports at national level and this the first step we've taken for it" stated Mashanka Liyanage, the Director of Sports and Recreation of CMC.
"I'm happy that this tournament creates opportunities to people to get involved in sports and showcase their talents. We have enough of talented individuals here; as CMC, it's our responsibility to create platforms for them to showpiece their talents. I believe that if we conduct such events in Colombo, others will also follow this which would lead to a national level achievement,"Roshanie Dissanayake,the Commissioner of CMC said.
The tournament starts with its opening ceremony at 7.00am on the first day, and the first match will begin at 8.00am. On the remaining days, matches will start at 7.00am. Group stage matches will be played on the first two days, followed by the quarter-finals on the third day. The semi-finals and finals will be played on the final day. Strict health guidelines will be followed throughout the entire tournament. Although spectators will not be permitted into the venue, all the matches will be telecasted live. The tournament is sponsored by MFA Cargo and MyCola.